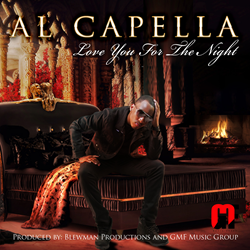 Miami, FL (PRWEB) March 05, 2014
AL Capella is an R&B Artist from Los Angles, California who is currently based in Miami, FL furthering his music career. He has been featured on previous singles with the popular R&B/Pop boy group Pure Pressure "I Need You" which shined a light for his career. AL Capella is all about calling worldwide attention to music lovers across the world by merging talent and creativity to describe relatable situations through his music.
The Single is expected to release on the 5th of March, 2014 on iTunes. Preview Snippets of the single are well received by music lovers that are eager to hear & see him reveal more of his talent.
To keep in contact with AL Capella:
Become a Facebook Fan: http://www.facebook.com/alcapella323
Become a subscriber on YouTube: http://www.youtube.com/user/alcapella323
Website: http://www.al-capella.com/
Contact:
Crystal Brown
GMF MUSIC GROUP
Browncrystalm(at)gmail(dot)com