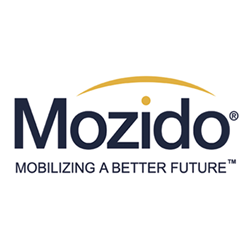 StickyStreet's consumer loyalty platform will be combined with Mozido's existing mobile payment solutions, positioning Mozido to drive powerful, integrated mobile solutions to market for our clients
Austin, TX (PRWEB) March 04, 2014
Mozido, a global leader in white-label, cloud-based mobile payment services, today announced that it acquired StickyStreet, a leading platform for creating, distributing and managing customer loyalty solutions for leading brands such as Toys-R-Us, Harley Davidson and Best Western, reaching millions of consumers in over 60 countries worldwide. Financial terms of the transaction were not disclosed.
"StickyStreet's consumer loyalty platform will be combined with Mozido's existing mobile payment solutions, positioning Mozido to drive powerful, integrated mobile solutions to market for our clients, and helping us further accelerate our rapid growth in the fast moving mobile commerce market," said Scott Sandlin, President of Mozido. "Through this transaction we now have the ability to develop programs for our clients and advertising agencies to design and deploy loyalty programs and offers with a high level of security, innovation and customer adoption."
Prior to acquiring StickyStreet, Mozido had partnered with the company to deliver mobile consumer loyalty programs. Moving forward, StickyStreet's growing customer base will benefit from joining Mozido's global network of cloud-based mobile financial solutions.
"StickyStreet has developed premier customer loyalty programs for virtually every platform and every device through which consumers interact with some of world's most recognized brands," said Anthony Angell, co-founder of StickyStreet and the company's chief marketing officer. "Together with Mozido, we are now well positioned to be the global leader in delivering customer loyalty solutions through the most advanced cloud-based mobile technology."
"The convenience, ubiquity, and power of the mobile phone make it the perfect interface for customers to receive and redeem loyalty offers anytime and anywhere," added Tiago Soromenho, co-founder of StickyStreet and the company's chief experience architect.
Mozido's vision is to allow individuals and businesses around the world to make everyday financial transactions easily and securely from the convenience of mobile phones. Mozido will be using StickyStreet loyalty solutions to add value to Mozido'a mobile services for shopping and payment in retail stores, tailored marketing offers, International remittance, bill pay and mobile top-up especially for self-banked individuals.
About Mozido
Mozido provides an integrated platform of cloud-based, white-label, mobile payment, shopping and marketing solutions, complemented by real-time, customer behavior analytics. Mozido enables companies in retail, financial services, consumer packaged goods and telecom to serve both banked and unbanked consumers, and mobilize a better future for all people. Our platform is highly interoperable and can work with virtually any wireless carrier or mobile device, including smartphones and feature phones. For more information, visit us at http://www.mozido.com. Follow us on Twitter: @MozidoGlobal.
About StickyStreet
StickyStreet is the world's leading platform to create, distribute and manage customer loyalty solutions of any size, across any platform, in any language, anywhere. Period. Their API-driven Loyalty Engine allows agencies around the world to provide clients with closed loop, stored value, coalition and two-tier programs – in a completely White Label environment in dozens of languages and currencies.
Mozido is a registered trademark of Mozido Inc.
# # #