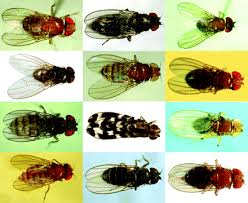 Evolutionary Genetics @ EurekaMag.com
Mannheim, Germany (PRWEB) March 04, 2014
EurekaMag.com has newly published 747 new articles on evolutionary genetics. While the site's Research Category extensively covers the four evolutionary forces mutation, random genetic drift, natural selection and gene flow acting within and among populations, the Life, Earth & Health Sciences Research Section 22 provides an extensive range of articles on the modern synthesis of evolutionary genetics which bridged the gap between the work of experimental geneticists and naturalists, and paleontologists.
The Life, Earth & Health Sciences Research Chapter 21007 presents a selection of the current total of 747 references and abstracts on evolutionary genetics including evolutionary genomics of vertebrates and its implications, evolutionary geography, habitat availability and species distributions among early African hominids, evolutionary history of the primates, evolutionary history of the colobine monkeys in paleoenvironmental perspective, evolutionary implications for interactions between multiple strains of host and parasite, evolutionary genetics of Plasmodium falciparum, the agent of malignant malaria, evolutionary genetics of human paleo-populations, evolutionary history of asexual hybrid loaches inferred from phylogenetic analysis of mitochondrial DNA variation, evolutionary history of bacteriophages with double-stranded DNA genomes, evolutionary history of the 'robust' Australopithecines, evolutionary implications of ascorbic acid production in the Australian lungfish, evolutionary implications of occasional behavioural triangulation of the head in snakes, and evolutionary interactions between the mountain pine beetle, Dendroctonus ponderosae Hopkins, and its host trees in the Colorado Rocky Mountains.
EurekaMag.com was launched in 1998 and has become a comprehensive publisher of references in biology, in the applied life sciences agriculture, horticulture and forestry, in the earth sciences, in the environmental sciences, and in the health sciences. After its latest update stemming largely from the biological and evolutionary sciences and removal of duplicate records, it now contains a total of 36,903,181 bibliographic references from as early as 1703. Nearly sixty percent (20,819,726) of these entries feature a summary or abstract of their scientific content. The newly IPv6-enabled site also features a mobile version for smartphones and frequently updated accounts at Twitter, Facebook, LinkedIn and Google+. The site's current traffic is about 30,000 page visits per day.