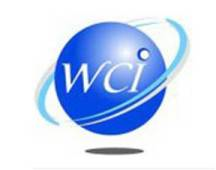 The new website and quotation solutions ensure collateral recovery businesses receive timely, competitive and accurate insurance coverages.
Marlton, NJ (PRWEB) March 04, 2014
Walt Cagley Insurance (WCI Insurance) is a specialty transportation insurance broker headquartered in New Jersey with offices in California and Idaho. WCI boasts over 40 years of experience in the insurance business. Today, WCI launched a new Responsive Design Website, offering up to date information to collateral recovery businesses on insurance topics and coverages critical to their businesses. The website is compatible with all mobile devices and platforms, allowing clients to successfully access the site from anywhere, at any time, on any device.
The Walt Cagley Insurance Agency continues to operate by the same unparalleled standards that have dictated its success throughout the years. Up to date tools and technologies augment WCI's efforts for personalized and responsive service. WCI operates nationwide and specializes in commercial insurance and employee benefits. Best known for their Recovery Specialist Program, WCI is one of the largest insurance providers in the nation for recovery businesses.
"Our new website and updated quotation solutions help ensure collateral recovery businesses receive timely, competitive and accurate insurance coverages," said Robert Langner, CEO. "Unlike large brokers burdened with external pressures which can distract them from their core mission, our team focuses on the unique needs of each and every client."
As repossession and towing insurance experts, WCI provides extensive services and coverages to the collateral recovery industry including: General Liability, Auto Liability, Garage Keepers Liability, On-hook/Cargo, Comprehensive & Collision Coverage, Personal Effects of Others, Wrongful Repossession, Personal & Advertising Injury, Damage to Premises, Uninsured/Underinsured Motorist, Drive Away, Dishonesty Bond, Excess Umbrella, Property, Real & Personal, and Personal Injury Protection.
About Walt Cagley Insurance (WCI) http://www.wciinsurance.com
Walt Cagley Insurance (WCI) has been insuring businesses for over 40 years and collateral recovery specialists for nearly 30 years. The agency currently insures over one thousand collateral recovery businesses in nearly all 50 states. Their nationwide program provides extremely competitive rates, and covers all aspects today's recovery business need and deserve. WCI agents are seasoned veterans with extensive experience in the recovery industry. They work closely with businesses to obtain a policy that is tailor-made for the specific needs of each and every client.