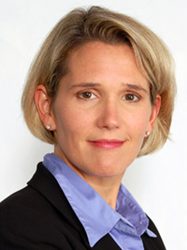 CEOs don't have enough time to oversee marketing and often times the marketing strategy isn't aligned with the business objectives.
Washington, DC (PRWEB) March 13, 2014
Chief Outsiders continues its nationwide growth with its newest CMO, Inga Broerman. Chief Outsiders is the nation's largest executive marketing firm focused on implementing market based growth plans for mid-size and growth companies through fractional or part-time marketing executives. As a Chief Outsider, Inga has joined the Southeast team (Washington D.C. location) to work alongside growth-oriented CEOs to achieve their performance goals as a part time or interim senior marketing executive.
Inga has in-depth experience in the B2B, SaaS, software and technology and nonprofit sectors, in demand and lead generation, data, predictive Marketing ROI modeling, content marketing, social media, sales enablement, agile product marketing, and closed – loop marketing.
She specializes in guiding high growth organizations through the process of conceptualizing, building, implementing, measuring and optimizing marketing strategies in the B2B and nonprofit space that cost effectively and efficiently generate sales pipelines.
"Inga is a dynamic marketer with a higher level of motivation. She immerses herself in finding solutions for her clients and gets the job done," says Tom McCrary, Chief Outsiders Managing Partner. "She has regenerated companies in the past and will engineer lasting improvements for all of her clients."
Most recently, Inga was Vice President of Marketing at Deltek Inc. where she led the implementation and optimization of marketing automation, CRM, marketing analytics, social media and big data strategies to help drive revenue from marketing generated leads from 32% to over 70%, resulting in over 35% increase in sales without additional sales or marketing expenditures.
As Vice President of Marketing at GuideStar USA, the leading provider of information about the nonprofit sector, Inga developed the marketing strategy to help transform the organization into a self-sustaining nonprofit by launching a retail donor portal, spearheading the efforts to collect nonprofit data through the GuideStar Exchange and driving revenue generating ecommerce solutions.
Broerman exerted her talents to reposition Vocus from a Public Relations software system to a fully integrated marketing platform in a volatile and ever changing market place.
Inga managed Interactive Marketing for Siemens Healthcare globally. She expanded the organization's "Closed Loop Marketing" approach from North America throughout the world, earning herself a founding member seat on the 7 member Siemens AG Corporate Communications Interactive Marketing Executive Management Board. She went on to launch direct-to-patient marketing initiatives increases in measurable brand affinity and solidify Siemens brand recognition across all market segments.
"There's a prevalence of mid-sized companies today who aren't hitting their growth goals each year, because CEOs don't have enough time to oversee marketing and often times the marketing strategy isn't aligned with the business objectives, resulting in a sub-par marketing ROI," says Inga. "I'm eager to join the pool of talent at Chief Outsiders because it consists of marketing executives who all have had operational experience and can lead and align the sales and marketing departments of mid-size companies".
Inga is a recognized marketing thought leader, having received numerous awards and spoken at
many conferences. She holds a BA from Tulane University.
About Chief Outsiders
Headquartered in Houston, TX, and silver winner of the American Business Awards "Company of the Year," Chief Outsiders serves mid-sized companies from coast to coast with part-time CMO services. Chief Outsiders is unique among strategic marketing consulting firms, taking businesses to the next level by working as part of the leadership team on a fractional or as-needed basis. Unlike most marketing consulting firms, Chief Outsiders believes delivering a world-class marketing strategy on its own creates very little value. The real value is created by helping the organization implement the growth vision.
Chief Outsiders has been a premier source for marketing expertise, execution and leadership for companies such as i2C, AbsolutData, Bethyl Labs, Auto Load Logic and Riverside Company portfolio companies including OnCourse Learning, YourMembership.com and IDoc.