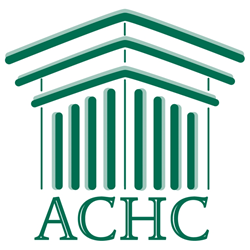 Cary, NC (PRWEB) March 06, 2014
ACHC Clinical Compliance Educator, Lisa Meadows, will be presenting at the National Hospice and Palliative Care Organization's (NHPCO) 29th Management and Leadership Conference on March 28, 2014. NHPCO is the largest nonprofit membership organization representing hospice and palliative care programs and professionals in the United States. The annual conference will be held at the Gaylord national Resort and Convention Center in National Harbor, MD, and will be attended by leadership and management from all levels of hospice, palliative, and the continuum of care.
The presentation titled "Having the Difficult Conversation: We Need to Discharge You from Hospice" will cover one of the more challenging subjects hospice providers are faced with today. The one-hour session will help hospice administrators, faculty, and clinical personnel better understand the discharge process, including regulatory requirements, helpful planning strategies, and key components for a consistent discharge process. The presentation will be held in the National Harbor Room 11 from 2:00 PM – 3:00 PM and is open to NHPCO attendees.
"As a leading accrediting organization, ACHC places great value on continuing education for healthcare providers," said Julie Pazun, ACHC Director of Home Health, Hospice, and Private Duty. "We are excited for the opportunity to present this educational session at NHPCO. Our commitment is to provide hospice personnel with valuable education that can be applied to services on the regulatory requirements of discharging patients in a way that applies to their daily operations."
ACHC offers nationally-recognized accreditation services for hospice agencies that wish to participate in the Medicare or Medicaid programs. The comprehensive set of accreditation standards are written by industry experts to meet or exceed Medicare Conditions of Participation as well as align with industry best practices. ACHC currently accredits more than 300 hospice locations across the U.S. and has held recognition by the Centers for Medicare and Medicaid Services (CMS) as a national accrediting organization for its hospice program since 2009.
ACHC is a not-for-profit accreditation organization that has stood as a symbol of quality and excellence since 1986. The organization has CMS Deeming Authority for Home Health, Hospice, and DMEPOS, and a Quality Management System that is certified to ISO 9001:2008. ACHC is the provider's choice for accreditation because of their personal Accreditation Advisors, relevant and realistic standards, competitive pricing, and a friendly, consultative approach to accreditation. Accreditation by ACHC reflects an organization's dedication and commitment to meeting standards that facilitate a higher level of performance and patient care.
For more information on ACHC's accreditation programs and educational resources, or to download ACHC accreditation standards, please visit achc.org or contact them at customerservice(at)achc(dot)org or (855) 937-2242.