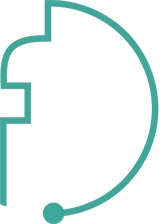 We view the INTA Annual Meeting as an essential element of our business model. We are able to strengthen our relationships with past contacts and further build our international network through making new ones.
London, United Kingdom (PRWEB) March 04, 2014
Fellows and Associates are all set to attend what is regarded as a highlight of the Intellectual Property sector's calendar, with thousands of trade mark professionals attending from over 140 countries. They have taken the opportunity to prepare for the 136th INTA Annual Meeting by sending Phillipa Field to the Pre-Annual reception hosted by law firm Simmons Simmons. "I was extremely excited to attend this year's reception. Pete and I went last year and found it to be an essential springboard in preparing for the actual event" Phillipa enthused. "It is an opportunity to meet with professionals from across the sector and gain their perspectives on the Meeting and it how it benefits them. You are able to discuss your schedules and swap information on the various receptions that are to be held, which is essential as planning in advance is key."
The INTA Annual Meeting offers five days of educational sessions and networking opportunities to the international trademark and Intellectual Property sector, allowing for professionals to further their knowledge of the industry both on a local and international scale. This year's reception was hosted by international law firm, Simmons & Simmons LLP, and as well as offering Asian inspired canapés in their expansive reception area, they presented a tour of their impressive art collection; including works from Damien Hirst and Tracey Emin. "It really added an interesting dimension to the evening, giving people an opportunity to take a step back from work and indulge their inner art critic - and of course IP matters were discussed when viewing some of the pieces!"
Although Fellows and Associates are excited to be gearing up to the Annual Meeting in May, it is by no means their first attendance. Pete Fellows, Managing Director, is a seasoned veteran of the event and has enjoyed five others in Berlin, Boston, San Francisco, Washington DC, and Dallas in May of last year. "We view the INTA Annual Meeting as an essential element of our business model. We are able to strengthen our relationships with past contacts and further build our international network through making new ones." Pete explains. "Ours is a long term view, with the opinion that a quick sell is far less effective than the ongoing nurturing and development of professional relationships. We may not receive any business immediately after attending but we have found that connections made over the years have assisted us in projects a fair few years later down the line."
The firm strives to set themselves apart from their competitors in the IP industry and constantly source new ways in which to reach their audience and promote their services. An effective weapon in their arsenal is attendance at industry leading international events. Phillipa states "we are proud to say that, as far as we are aware, we are the only IP recruitment firm that regularly attends events such as INTA and AIPPI."
Fellows and Associates have recently expanded their recruitment remit to include sales and support personnel in the IP sector and are celebrating an exciting new partnership with leading administrative firm Valipat. They require experienced paralegals to join their team in Brussels and are also looking for sales professionals from across the US. They are hoping that their attendance at the INTA Annual Meeting will assist them in sourcing potential candidates for the roles and help widen their contact base for future instructions in that area. Phillipa explains "it is at events such as INTA where we meet a significant number of sales professionals in the IP service provider field but have never previously utilised these connections in terms of recruitment. We have been investigating the possibility of harnessing these new contacts and building a new arm of our recruitment strategy to include sales and support staff for IP service providers."
There will be three members of the Fellows and Associates team attending the Annual Meeting, all armed with an enthusiasm that they are hoping will prevail throughout the five days of networking and receptions. "It is no secret to those who have attended in the past that it is an extremely busy event and can be very demanding of both your time and energy. However it is also extremely rewarding and, if your time is organised wisely, can benefit you and your business tremendously," Pete concluded.
About Fellows and Associates
Fellows and Associates recruit Patent Attorneys, Trade Mark Attorneys, IP Lawyers and other Intellectual Property professionals worldwide. The firm offers a diverse range of recruitment services including search, advertised selection and managed campaigns. Fellows and Associates' management consultancy division offers targeted strategic advice to firms within the Intellectual Property sector worldwide. See http://www.fellowsandassociates.com for more, phone +44 207 903 5019 or email contact(at)fellowsandassociates(dot)com.