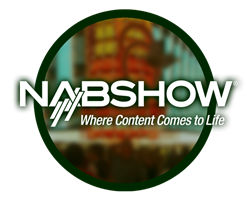 "The NAB Show will widen our client base of program makers and post production specialists who are looking to achieve greater efficiency in a range of creative localization and production tasks." - Gordon Doran, President, Zoo Digital
El Segundo, California (PRWEB UK) 4 March 2014
At NAB Show, visitors to stand SU8502 will be able to see ZOO's innovative platform in action. Since its launch only 8 months ago, ZOOsubs has been adopted by a number of entertainment and corporate clients including three of the six major Hollywood studios.
ZOOsubs provides professional subtitling and captioning services for film makers, TV production companies, broadcasters and corporations, covering feature films, TV series, documentaries and promotional videos. As Gordon Doran, President, explains, "We are very excited by the rapid client adoption of ZOOsubs, and NAB Show is a great forum for our international launch. With ZOOsubs we are able to provide an innovative and agile offering, coupled with excellent customer service, all powered by our patented cloud technology platform."
There are several reasons for the success of ZOOsubs. This always-on service delivers clients with up-to-the minute status information on all projects. Localized subtitle and caption materials are conveniently available to all authorized users and can be reviewed and approved from anywhere in the world. Access to digital distribution files in all commercial formats is available via a self-service interface.
Clients also love the permanent, secure, on-line storage facility for their subtitles and closed-caption assets, giving immediate access to a full archive of approved materials.
ZOO has achieved sales success globally from its locations in Los Angeles and London as it offers a widening range of software-powered services across the entertainment industry, with major film studios and other content creators as clients. Gordon Doran adds, "The NAB Show will help us to widen our client base of program makers and post production specialists who are looking to achieve greater efficiency in a range of creative, localization and production tasks."