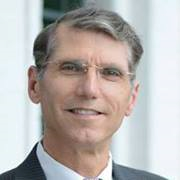 Lead Counsel rated attorneys are committed to maintaining the highest degree of ethical conduct.
Morgantown, WV (PRWEB) March 12, 2014
The Robinette Legal Group, PLLC, a West Virginia Personal Injury Law Firm, is pleased to announce that Jeffery Robinette has been awarded the coveted Lead Counsel Rating. Lead Counsel rated attorneys are committed to maintaining the highest degree of ethical conduct. They must meet stringent practice area qualifications, be in good standing with their state bar association, and be well-respected and recommended by judges as well as peers.
Hiring an attorney is typically done when an individual or business is facing some sort of emergency. When it comes to these serious legal issues, the difference between a successful resolution and an unfavorable outcome may rest on an attorney's experience, expertise and reputation. The Lead Counsel Rating was established in 1997 as a quality assurance tool consumers and businesses can use to quickly and easily evaluate a prospective attorney's ability and credibility.
Lead Counsel rated attorneys treat their clients with respect and courtesy, thoroughly explaining their legal rights and obligations. They discuss strategies and objectives for representation with clients, and are committed to representing clients competently and diligently. Lead counsel rated attorneys communicate with their clients, keeping them informed, promptly returning phone calls and emails.
Robinette Legal Group, PLLC's founding trial attorney, Jeff Robinette, is a lifetime member of the Multi-Million Dollar Advocates Forum and Elite Lawyers of America, whose memberships consist of the top trial lawyers in the country. For most of our years of practice, our firm focused on insurance defense work. Our clients included many of the largest corporations in West Virginia and nationwide. That experience gave us skill and knowledge that we now bring to the plaintiff's side of the table. We know how the defense team will defend against your claim - and armed with this information, we develop the highest level of strategy to overcome the defense and prove your case at trial.
Contact us to arrange a cost-free consultation about your personal injury or insurance claim case today. From our offices in Morgantown, we represent plaintiffs in courts throughout West Virginia. Call today: 304-594-1800 or after hours 304-216-6695 or visit our website: http://www.robinettelaw.com