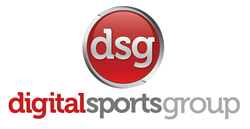 We are all incredibly excited here to be covering the 2014 FIFA World Cup on football.co.uk.
(PRWEB UK) 5 March 2014
Stadia builders for the FIFA World Cup may look the 100 days to go milestone and be overcome with a feeling of mild panic but that's certainly no the case for Football news site football.co.uk who have already got into the carnival spirit with a wonderful new World Cup section. In around 100 days we will all be wearing replica shirts, be sporting England flags on our cars and pleading with the players to score goals against Italy in Manaus. The new section on football.co.uk contains all the info you need to enjoy the 2014 World Cup, with information on all the venues, fixtures, results, news and features from its big team of writers.
Head of Operations at DSG, Matthew Tait had this to say "Everyone is starting to get excited now about the World Cup tournament, the pre-tournament friendly matches will further raise the temperature and the thirty players picked to play Denmark will be reduced to the 23 tournament players. England's World Cup will likely hinge on their first Group D match against Italy in Manaus. The hot and humid Amazonian conditions could hardly be more different to what the players are used to playing in but they must start well. A win against Italy, whilst unlikely would certainly silence the doubters but realistically starting with a draw should be considered a satisfactory result. All eyes will be on holders Spain, hosts Brazil as well as Germany and Italy. Cristiano Ronaldo, the current world's best player who delivered Portugal a ticket to Brazil via the play-offs will have an outside chance of greatness. Messi, who perhaps will always be considered to be in the shadow of Maradonna and Pele whilst he lacks World Cup success has a further opportunity for glory with Argentina."
Jason Hope, Content Manager of DSG believes that this World Cup may go down as one of the greats "We are all incredibly excited here to be covering the 2014 FIFA World Cup on football.co.uk. All of the great tournaments for England in 1966 have been hosted by nations with great football traditions. The issues with infrastructure aside what makes World Cup's great is a combination of great players and great supporters. I am sure the Brazilian people will really get behind this tournament and thinking about the players we expect to be there such as Ronaldo and Messi, most of the boxes are ticked. We are looking forward to enhancing peoples experience of the World Cup via our sites and social media channels, you will be in great hands!"
Digital Sports Group are the official partners of the PFA and publish sites such as football.co.uk, sport.co.uk and the Footymad network.