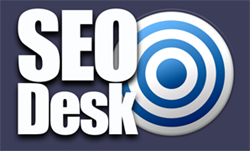 (PRWEB UK) 8 March 2014
New Zealand wonder skincare range, hailed as 'the new and natural alternative to Botox', has been available to buy in the UK since the end of last year, and so far the excitement generated for it has been matched by its impressive number of sales in the first months since its release here.
The reason for the high demand is likely down to its efficacy and results, combined with the fact it's an entirely natural and 100% organic skin care range – something that British environment and health-savvy consumers are increasingly seeking out.
Because of the great results it produces it also greatly reduces the need for any cosmetic treatments such as Botox, and is therefore a gentler way to fight ageing. Its bio-active ingredient, red seaweed indigenous to New Zealand waters, consists of glycans which are able to mimic our own production of collagen. Because of this the skin starts to produce more naturally. The seaweed is also wonderfully soothing and hydrating, which makes it suitable to refreshing all types of skin, not just mature skin.
Moana wanted to partner with a distributor in the UK who shared the same goals and visions as they did, which is why they picked The Natural Skincare Company, an ecommerce retailer who only sell 100% natural and organic products. Company director, Amanda says of the high sales:
"As soon as we heard about Moana's skin care range credentials and results I knew it would be a best-selling range; the science behind it and the natural ingredients speak for themselves. As we test all of our products before making them available to the public I could also see for myself how fantastic the creams and serums are."
"The huge interest in it and sales figures have surprised even me however. It does go to show that something that works will always do well. What's more, as it's entirely natural it has even more going for it."
The Natural Skin Care Company are exclusive distributors for Moana Skincare, the full range can be found at http://www.thenaturalskincarecompany.co.uk.
More about Moana skincare
Moana Skincare is based in Auckland, New Zealand, with a widespread and popular presence throughout both Western and Eastern Europe, including the United Kingdom. The company produces a natural, certified organic organic skincare range of products based on next generation glycan skincare science, red seaweed extracts and the unique nature of New Zealand natural botanicals – including the Kawakawa and Harakeke (New Zealand flax).
More about The Natural Skincare Company
The Natural Skin Care Company was set up in response to a growing desire from consumers to use natural products and to avoid potentially harmful chemicals. The company's owner ensures that every single product is tested by their team before offering it to the market, in order to assess its quality and efficacy. They are committed to ethical standards and in promoting overall well-being. All types of personal care products are available to buy online, including skin care and organic make-up.