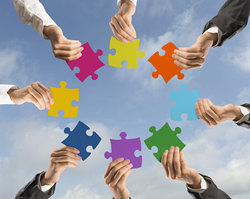 Infusionsoft integration allows business owners to seamlessly connect their current systems with their Infusionsoft software.
(PRWEB) March 04, 2014
Internet marketing powerhouse GetUWired is now offering Infusionsoft integrations that allow business owners to connect their Infusionsoft software to other programs they currently have in place. By integrating Infusionsoft with other applications, business owners can significantly streamline their processes to decrease work time and increase profits.
What programs can connect to Infusionsoft using Infusionsoft integration?
Basically any program can be integrated with Infusionsoft as long as it has an open API (application programming interface). An open API allows other programs to interact with the application.
Some examples of applications that can integrate with Infusionsoft include:
Membership Sites – Connecting a membership site to Infusionsoft allows owners to seamlessly add new members and automate billing, payments, content updates, and much more.
For businesses that sell different levels of membership, Infusionsoft integration allows the business convenient and full control over content syndication. For example, Infusionsoft allows easy breakdown of content so that a "gold" membership has access to different content from a "silver" membership.
Scheduling Applications – Eliminate missed appointments! Send appointment reminders and more without lifting a finger (or a telephone).
Mobile Marketing Applications – Automated mobile marketing gets businesses' messages out regularly and efficiently. By connecting Infusionsoft to mobile marketing applications, business owners can instantly add new leads into their sales funnels when they are out networking.
Webinar Platforms – Advertise for new webinars, send reminders for upcoming events, and gather testimonials and referrals all from the Infusionsoft platform. Infusionsoft allows users to dissect their leads' activities strategically, such as connecting certain leads to certain campaigns based on how many minutes of a webinar they view.
Social Media – Integrate calls to action and advertisements directly into any social media platform so that anyone who clicks will be added into a sales funnel for no more lost leads! Infusionsoft also allows users to syndicate automated content, videos, posts, and more well into the future for the ultimate in convenience and time management.
Get started with Infusionsoft integration
To get started with Infusionsoft integration, contact GetUWired at 877-236-9094 or visit http://www.getuwired.us/infusionsoft-integration/.