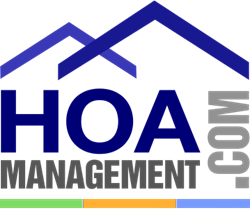 Fort Lauderdale, FL (PRWEB) March 04, 2014
HOA Management (.com) is proud to announce a new advertising partnership with Elegant Homes Property Management. Located in Fort Lauderdale, Elegant Homes is a full-service association management company providing services to community associations in Florida.
Elegant Homes Property Management has partnered with HOA Management (.com) to advertise their services to associations in Florida that are actively seeking a new property management company. To learn more about Elegant Homes Property Management, visitors to HOA Management (.com) can view their profile page on the directory. Included on their profile page is a direct link for users to click through to the Elegant Homes Property Management website. HOA Management (.com) also provides a contact form for users who prefer to communicate via email.
Elegant Homes is an elite Property Management Company serving south Florida with an outstanding track record that speaks of excellent service quality. They are proud of their superior position relative to their competitors, in effort, time, skill and financial resources invested in managing and preserving real estate assets. Elegant Homes customizes services to each specific HOA/Condominium needs and will go well beyond duty to exceed those needs. Their total quality property management system includes licensed Community Association Managers, superior administrative support, accounting services and facilities maintenance, among other services. Through cutting edge innovations, Elegant Homes is redefining property management. Elegant Homes emphasize accountability, community development, value preservation and excellence in service.
HOA Management (.com) is a leading HOA property management directory that uses targeted marketing strategies to reach out to community associations and offer them free access to its online directory. Association residents and board members are able to connect with professional management companies and service providers in their local area by searching on the HOA Management (.com) directory. To learn more about HOA Management (.com), visit http://www.hoamanagement.com or email sales(at)hoamanagement(dot)com.
###