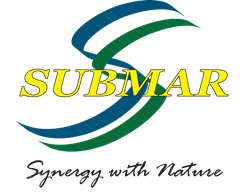 Houma, LA (PRWEB) March 04, 2014
Submar, a leading provider of erosion control solutions for energy and civil markets, will host an American Society of Civil Engineers (ASCE) training class focused on river and streambank stabilization March 19-20 at the Peabody Hotel in Memphis, Tenn.
David Derrick, vice president of River Research & Design and retired U.S. Corps of Engineers Advanced Streambank Instructor and Dr. Chris Thornton Colorado State University, will lead the course, titled Stream Investigation, Stabilization & Design Techniques for Streambank Protection. The two-day curriculum will spotlight the latest information on streambank stabilization; fluvial geomorphology, pipeline crossing inspection, monitoring and performance analysis; and permitting and regulatory training.
Space is limited, and those interested in attending are encouraged to email Monique Roberts at mroberts (at) submar (dot) com as soon as possible.
From initial surveys to the manufacture, distribution and monitoring of long-term initiatives, Submar offers turnkey erosion control solutions for energy and civil markets. Its wide selection of erosion control products can be utilized for pipeline protection, shoreline stabilization, flood defense and much more. Learn more about Submar's comprehensive services by visiting their website.