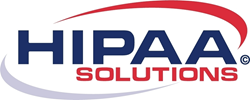 HIPAA ComplyPAK™ Version 3 is a cost-effective solution for any organization focused on achieving real compliance with HIPAA. It can ensure that required actions are taken and provides excellent documentation, monitoring, and reporting capabilities.
Sugar Land, Texas (PRWEB) March 05, 2014
The NEW HIPAA ComplyPAK™ Version 3 Comprehensive HIPAA Compliance Software System provided by HIPAA Solutions, LC makes managing compliance with the Federal HIPAA regulations much easier and less costly for healthcare providers, businesses and government entities. HIPAA ComplyPAK™ Version 3 offers expanded management, monitoring, auditing, training and reporting features while also addressing requirements of the Omnibus Rule that went into effect in 2013.
This cost-effective, web-based, HIPAA compliance software solution allows compliance officers to manage and monitor all elements of compliance activity and gives them the ability to create on-demand reports of employee activity as proof of compliance. HIPAA ComplyPAK™ Version 3 is easy to use and allows employees to access tools that address their job-function specific requirements by using standard web browser interfaces.
HIPAA ComplyPAK™ Version 3 offers three levels of easy-to-use, web-based software tools that can be tailored to meet the unique needs of both Covered Entities and Business Associates. The tools include extensive document management for Policies and Procedures as well as online training.
In addition, Compliance Officers have the ability to monitor and track staff activity involving use of the tools and the system includes extensive reporting capabilities for management support.
HIPAA ComplyPAK™ Version 3 features and schedule releases of additional features are listed below:
BASIC LEVEL VERSION 3 FEATURES (1st Quarter 2014)

Web-based compliance with secure roles-based access
Complete library database of job-functions specific Policies and Procedures customizable for Physician Offices, Clinics, Hospitals, and Business Associates
Library updated for Omnibus Rule requirements
Contains template categories of policies and procedures for each type of entity, (CE, BA, Hybrid Entity, Health Insurer, etc…), to assist in assigning these controls to specific job functions (this alleviates the need to determine what controls to create for job functions)
Organizations can upload their current Policies, Procedures, documents and training into the system
Documents can be managed published online on demand
Experts update content routinely
Detailed Audit and Remediation on-demand reports suitable for auditor responses
Online audio/video training on-demand with e-Certifications
Mail enabled to remind users to use compliance tools, with a dashboard that records the level of remediation for the organization
PROFESSIONAL LEVEL VERSION 3 FEATURES (Available 1st Quarter 2014)

Online "Minimum Necessary Use" compliance (automated roles based access policy) with policing ability available to prevent "impermissible use" of PHI
Online Breach reporting
Automated Accounting of Disclosures tools
Online Complaints and Sanctions processing
Online Security Incident tools
Detailed Audit and Remediation on-demand reports suitable for auditor responses
ENTERPRISE LEVEL VERSION 3 FEATURES (Available 2nd Quarter 2014)

Online internal audit tools
Online and on-demand ability to audit other entities
Comprehensive Security Module suitable for remediating any entity for HIPAA Security rules.
Detailed Audit and Remediation on-demand reports suitable for auditor
HIPAA ComplyPAK™ Version 3 is accessible to users from any location using standard web browser technology.
To learn more about how HIPAA ComplyPAK™ can save time and money associated with compliance while reducing the risks of non-compliance, call toll free at 877-779-3004 or email info@hipaasolutions.org.
_________________
HIPAA Solutions, LC (HSLC) specializes in providing the highest quality in compliance resources including assessments, audits, and web-based legal/technical software tools that automate compliance with the Privacy and Security regulations associated with the Health Insurance Portability and Accountability Act (HIPAA), and training on HIPAA and HITECH compliance.
HSLC is unique in that it has specialized in this field since the implementation of the HIPAA Privacy rule starting in 2003. HSLC has developed a national presence as a provider of quality compliance resources and we understand the importance of cost-effective and reliable compliance resources.
The HSLC client list includes a wide variety of organizations such as healthcare providers, insurance companies, health information exchanges (HIEs), health IT technology developers, businesses, government entities, and educational institutions.
Copyrighted ©HIPAA Solutions, LC 2014