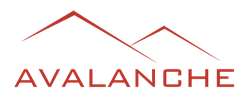 Miami Beach, FL (PRWEB) March 05, 2014
Avalanche, LLC. which owns and operates more than 20 niche and general dating websites, announced today that it is now offering private label dating opportunities to affiliate and partner brands. The first site to run on Avalanche's private label platform is JspaceDating.com, a joint venture with Jspace.com, a giant in the field of Jewish news, gossip, dating, and events. The second site is LegalCupid.com, a joint venture with Casebriefs.com, the largest site within the legal education field.
"With fantastic brands like Date.com, Matchmaker.com, and Amor.com, our focus was solely on marketing our own sites; up until recently, offering private label dating options was not part of our overall business plan," said Meir Strahlberg, CEO of Avalanche, LLC. "But as we kept getting approached with partnership opportunities, we explored this aspect of the business closer and we decided to expand beyond our own proprietary brands. Most affiliate partners cannot afford, nor are they interested in building and maintaining their own technology. By offering our unique technology platform, we enable our clients to maintain their own identity while providing them with an online dating community."
While other private label dating providers dominate the European market, Avalanche stands apart because of its strong US presence. Avalanche maintains an active role in each private label dating website, providing technology and infrastructure which includes ecommerce, customer support, design, hosting and programming. Avalanche also assists with marketing, and brings instant critical mass to a new site by merging it into its existing database. And in a matter of a few weeks—the time it takes to design, build, test and launch these sites—brands can seamlessly offer online dating options to their loyal members.
Avalanche's online dating platform has a minimalist design, which is both professional and easy to use. Partners can design their site as a general dating site, or as a niche site with more than 20 niche markets to choose from. Partners are also able to customize the design, by changing colors, fonts, and logos to match their brands. Additional site features include personality profiles, IM and email, and Avalanche's personalized matching and search capabilities. Partners can test, and adjust pricing based on their target market.
Avalanche is in talks with additional niche partners to launch their private label dating websites throughout 2014.
About Avalanche, LLC.
A pioneer of online dating, Avalanche operates a network of more than 22 general and niche dating websites. Its flagship brand, Date.com, was launched on Valentine's Day 1997, and has millions of members from around the world. In the past decade, Avalanche has acquired more than 18 dating sites, including Matchmaker.com, the longest running dating site on the Internet, and Amor.com, the leader in Latin dating. Avalanche also maintains an affiliate portal for all its websites at OnlineDatingCash.com, and recently began offering private label dating opportunities for affiliate and partner brands. A privately owned company, Avalanche is headquartered in Miami Beach, Florida. Additional information about Avalanche's brands of online dating sites is available at http://www.avalanchellc.com
About Jspace.com
Jspace.com is an online Jewish community where users can find nonstop coverage of Jewish news; Jewish recipes and food articles; event listings; information about Jewish holidays and practices; local and national nonprofit organizations; and free Jewish dating.
Members can turn to Jspace to connect locally or find out about other Jewish communities they may be visiting. There is no cost associated with joining and using the site; it is free for all users and organizations.
About Casebriefs LLC
Casebriefs was founded in 1996 and was the first ever-case briefing software for the legal education community. Now having been transferred to the web for distribution, the Casebriefs.com site is the most widely used site for US legal education worldwide. Additionally in 2011, Casebriefs released its mobile apps for the iPhone and iPad available for free on the AppStore, and the world's only complete, comprehensive and completely free LSAT Prep Course targeting undergraduate Pre Law students and those more mature individuals who are seeking a legal education. Today, the Casebriefs platform is used by virtually every student who currently studies or is seeking to study US law.