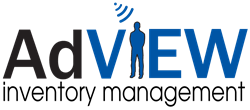 We currently have 105 affiliates and use Skyview for Regionalization of commercials, trafficking and inventory management and they have been very alert to our needs.
Phoenix, Ariz. (PRWEB) March 04, 2014
Major League Baseball's (MLB) Cincinnati Reds and Skyview Networks announced today added applications to their multi-year broadcast service agreement. New to the contract and beginning with the 2014 MLB season, Skyview will now provide its AdView Inventory Management software, a cloud-based application that allows the Cincinnati Reds access to their logs from anywhere an internet connection is available. AdView, coupled with Skyview's satellite distribution service already in place for radio, will allow the Cincinnati Reds to regionalize advertiser messaging across its network of over 105 radio affiliates.
"We appreciate the personal contact with the entire Skyview organization. I have found the account team to be very responsive in learning about our needs and how to meet them. They consistently go above and beyond to get the job done correctly. We currently have 105 affiliates and use Skyview for Regionalization of commercials, trafficking and inventory management and they have been very alert to our needs. It is not just a buyer seller relationship---it is a true collaboration to be more efficient and innovative," said Bill Reinberger, Cincinnati Reds' Vice President Corporate Sales.
With a network of affiliates spanning nine states, the Cincinnati Reds see value in offering advertisers regionalized messaging, known as copy split-spot insertion (the ability to run different versions of an advertiser message simultaneously). With Skyview, the franchise now has the flexibility to carve its network into regions at the request of advertisers that are looking to tailor campaigns by market.
"We feel that the Reds will enjoy AdView's streamlined and user-friendly interface for regionalizing its network," said Ken Thiele, President of Skyview Networks. "We enjoy our working relationship with the Reds' organization and we are proud to have earned their trust to continue developing our partnership. We look forward to a continued collaboration for tailored broadcast services."
AdView is Skyview's latest inventory management application; it includes many new features aimed to make inventory management more accessible to the user. Advertiser contracts, logs and reports are on hand from anywhere an internet connection is available. The system is also designed to handle all forms of inventory, including print, signage, digital, and broadcast, making all aspects of contract management truly available in one system.
The Cincinnati Reds broadcasts hosted by Hall of Famer Marty Brennaman, Thom Brennaman, Jeff Brantley and Jim Kelch can be heard on flagship station 700 WLW and the Reds on Radio network of 105 stations. For more information on the Cincinnati Reds 2013 season, visit http://www.reds.com.
Skyview will broadcast the first network-wide Cincinnati Reds regular season game on March 31, 2014.
About Skyview Networks
Skyview Networks currently provides the broadcast services for over 60 professional and 50 collegiate sports organizations and produces and delivers Arizona News Radio and California Headline News. Founded in 1995, Skyview is based in Scottsdale, Arizona and focuses on providing broadcast network solutions to professional and collegiate sports and syndicated radio. Skyview's services include satellite distribution, full network automation, affiliate relations, inventory management systems and advertising solutions for radio, television, print, signage and web. For more information, visit skyviewnetworks.com.