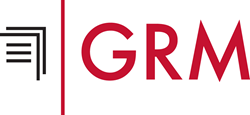 "GRM delivered an end-to-end, holistic information management solution consistent with JetBlue's needs and schedule."
Jersey City, NJ (PRWEB) March 05, 2014
In line with JetBlue's comprehensive, forward-looking management strategy, the relocation was seen as an opportunity to employ GRM capabilities to enhance compliance, centralize business controls and accomplish more for less in terms of archiving and processing information.
Said Chris DeGeorge, GRM's Digital Specialist, "JetBlue's People Department was looking to convert and migrate its Personnel and Benefit files to a secure environment where they could handle all day forward documents digitally. There was an extreme sense of urgency as the new facility would be occupied in just six weeks, and the goal was to have everything up and running Day One."
Leveraging GRM's Online Record Center content management application, a single, centralized, document management platform was created that paved the way for a complete JetBlue enterprise solution.
The GRM Online Record Center solution now administers all crewmember records for easy categorizing, retrieval and audit, thereby eliminating inefficiencies and improving productivity while employing best-of breed document security and controls. To allow day-forward data sharing, the GRM digital repository is completely integrated with JetBlue's internal data processing.
GRM has also developed and implemented a Personnel and Benefits File Creation Process that ensures efficient use of the repository while minimizing the need to print and mange paper files. Another useful feature is the integration of paper and digital inventories, where scanned images are linked to the stored physical documents.
In just six weeks, GRM managed to deliver a comprehensive back file conversion of JetBlue's Personnel and Benefit files that enabled airline employees to hit the ground running on the very first day at the new headquarters.
"JetBlue has a valued relationship with GRM," said Gerald Issac, Jet Blue's Manager of Compliance Programs. "We continue to work together on automating our people-related data, allowing us to achieve cost efficiencies, process improvement and stay in compliance."
"Within a phased, step-by-step roll out," continued Mr. DeGeorge, "GRM delivered an end-to-end, holistic information management solution consistent with JetBlue's needs and schedule."
For GRM, solving the challenges of JetBlue's Personnel and Benefits files has opened the door to further opportunities. New JetBlue projects involve the handling of Workers Comp through the Risk Department, improving the compliance, efficiency and functionality of FAA maintenance records and exploring electronic storage solutions for the Accounting, Payroll and Tax Record Departments.
More About GRM
GRM Document Management is a leading provider of lifecycle records and information management solutions. The company continues to demonstrate technological leadership by bringing proprietary innovation and new levels of cost efficiency to document storage, data protection, digital/electronic document management and certified destruction. Fully integrated products and services include: eAccess remote inventory control, the Cloud-based Online Record Center, business process workflow automation, a blended paper to digital solution, medical Release of Information, GRMpedia, a retention regulatory research tool and the Solutions Group, which provides customized, enterprise-wide Retention, Compliance and Governance expertise. GRM's full service capabilities are available in major markets throughout the U.S., including New York/New Jersey, Atlanta, Baltimore, Boston, Chicago, Houston, Indianapolis, Los Angeles, Miami, Philadelphia, San Francisco, and Washington, D.C. GRM is also currently the largest document storage/records management company in China with a presence in 6 cities. For more information, visit the GRM website at http://www.grmdocumentmanagement.com.
About JetBlue Airways
JetBlue is a leading carrier in New York, Boston, Fort Lauderdale/Hollywood, Los Angeles (Long Beach), Orlando and San Juan. JetBlue carries 30 million customers a year to 84 cities in the U.S., Caribbean and Latin America with an average of 800 daily flights. With JetBlue, all seats are assigned, all fares are one-way, and an overnight stay is never required. Upcoming destinations include Detroit, Mich. (March 10, 2014). For more information please visit http://www.jetblue.com/.