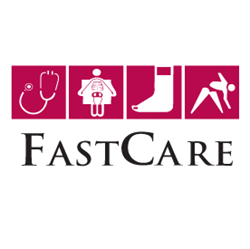 Miami, FL (PRWEB) March 04, 2014
Beginning in the 1970s, urgent care facilities began to appear all over the United States. These facilities were designed as alternatives to hospitals that would be faster, more cost-effective, and still provide quality medical care.
Urgent care in Miami, FL is available from several facilities, but FastCare, a popular South Florida urgent care center with a great reputation, has announced today that a new tool is now available on their website, which is designed to allow customers to rate their care for quality improvement purposes. Even before this tool launched, FastCare's Miami urgent care centers came highly recommended on other rating outlets such as yelp.com.
FastCare's new rating tools allow patients to rate doctors on their level of friendliness, knowledge, and respect during interactions. Doctors can be rated on any of these as "poor," "good," or "excellent," respectively. Similarly, nurses receive similar ratings for their friendliness, knowledge, and respect. The staff are certainly not exempt as well, and have ratings of their own.
FastCare also allows patients to rate the clinic in general; its cleanliness, which can be rated from "poor" to "good" to "excellent," as well as the waiting time, from "slow" to "average" to "fast." There is also an option to select whether or not a patient would recommend FastCare to a family member—an important way that urgent care clinics find more patients. Finally, there is a rating for overall satisfaction of the visit. This rating goes from "poor" to "good" to "excellent."
Potentially fatal conditions are never treatable at any center for urgent care in Miami—a hospital must be contacted for anything that could threaten a patient's life. Larger facilities, more staff, and a greater number of specialists are all available at hospitals, which makes them more suited for treating life-threatening conditions. Surgical procedures are also not appropriate at FastCare facilities, although FastCare can certainly provide a recommendation or consultation on the necessity of certain types of surgery. An immediate 911 call should be used to address any life-threatening condition.
About FastCare: FastCare specializes in urgent care in Miami Beach and Aventura. The company is staffed by fully qualified physicians, and is dedicated to providing the very best health care to all its patients, with or without insurance. Walk-ins are welcome, but filling out a Quick Appointment form on Fastcare's website can get patients faster guaranteed examination at any of their locations.
For more information, call 786-923-4000 or visit http://www.myfastcare.com/.