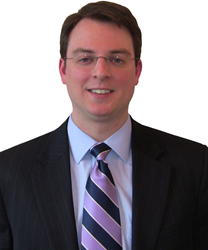 "With Scott, we have found someone who brings intelligence, drive, and humility to his work. The growth of our Financial Operations practice is in very capable hands." -Ralph Rodriguez, Blue Hill Research CEO
Boston, MA (PRWEB) March 04, 2014
Blue Hill Research has expanded its research coverage into Financial Operations by hiring new Principal Analyst, Scott Pezza. Building on Blue Hill's existing expertise in Mobility, Analytics, Governance Risk & Compliance (GRC), and Legal Technology, he will provide insight to CFOs and other Financial professionals on issues of efficiency, liquidity, and accountability in AP and AR processes. A former analyst with Aberdeen Group, Mr. Pezza brings over a decade of business-to-business technology experience in technical, product, and analytical roles.
"Our goal at Blue Hill is to help businesses succeed," says CEO Ralph Rodriguez. "To do that, we recruit analysts that understand the potential benefits that technology can provide and appreciate the difficulty of implementing that technology in a way that meets the goals of every stakeholder. With Scott, we have found someone who is cognizant of both of those key aspects, and someone who brings intelligence, drive, and humility to his work. The growth of our Financial Operations practice is in very capable hands."
Managing the Financial Operations practice, Mr. Pezza will profile the challenges and successes of business professionals tackling projects involving:

Automation in Accounts Payable and Receivable,
Electronic Invoicing and Billing,
Corporate Payments,
Dynamic Discounting, and
Supply Chain Finance.
His first blog post, outlining the proper role of industry analysts in business technology, is now available on the Blue Hill Research Blog.
Mr. Pezza received his BA from Clark University, MBA from Boston University Graduate School of Management, and JD from Boston University School of Law, where he served on the executive board of the Annual Review of Banking and Financial Law.
For more information or to schedule a meeting with Mr. Pezza, contact Kay Rodriguez at: krodriguez(at)bluehillresearch(dot)com.
###
About Blue Hill Research
Founded in 1993, New Technologies and Associates (NTA) is a leader in industries including oil and gas, manufacturing, legal, financial services and banking as well as government at the federal level. We have provided hands-on leadership and consulting to startup companies, individual entrepreneurs, and nonprofit organizations that seek to identify seed and series A funding options; navigate complex legal processes related to negotiating contracts and filing USPTO applications for patents, trademarks, copyrights and licensing; or develop collaborative relationships with global IT solution partners and software development firms as they build and enhance their product and service offerings.
Blue Hill Research, an NTA company, is a natural extension of the efforts that New Technologies has pursued over the past 20 years to maximize the value of unique technologies brought to market, provide end-users with a clear path to successful technology implementations, and ensure that technology deployments align with the unique governance, risk management, and compliance concerns that each organization has. By combining New Technologies' expertise with success-based data-driven insight, Blue Hill Research provides companies with a road map for success for the three key stakeholders: technological, financial and line of business executives.
For more information and to view our free research, visit our website at http://www.bluehillresearch.com.