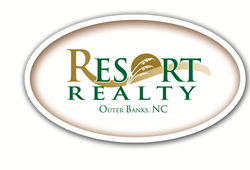 'We will do everything we can to make sure the Callaghan family has a memorable OBX summer vacation,' stated Mike Harrington, CEO for Resort Realty
Outer Banks, NC (PRWEB) March 04, 2014
Resort Realty and the popular Rachael Ray Show, recently partnered to put together a Nags Head vacation package for a Glen Allen, VA family. The father is battling prostate cancer and his wish was to return to Nags Head, the place his family has created so many memories in the past.
The show contacted Resort Realty, an OBX vacation rental firm, based in Nags Head NC, with the opportunity. "We were thrilled when the show called and asked us if we wanted to be part of this incredible opportunity. We will do everything we can to make sure the Callaghan family has a memorable OBX summer vacation," stated Mike Harrington, CEO for Resort Realty.
On Wednesday, March 5th, the Rachael Ray show will air an emotional episode featuring the story of Garth Callaghan's battle with cancer. He has been writing notes for his daughter Emma's lunch since she was in kindergarten. Garth's mission is to write enough notes to last her through her high school graduation. Also featured on the Today Show and CNN, Garth Callaghan has touched thousands of people with his heartwarming story.
The show will present the family, on air, with an Outer Banks vacation package, courtesy of Resort Realty and other OBX partners.
Included in the package is a Nags Head beach house for a week, with ocean views, private pool and hot tub, game room and more provided by Resort. In addition, Kitty Hawk Kites has put together an Adventure Package and the family can enjoy kayak tours, jet skiing, parasailing and more.
Two local Outer Banks restaurants stepped up and became involved as well, to ensure the family got the full OBX, NC experience. Coastal Provisions Market is preparing a "Low Country Boil" dinner with steamer pots full of local shrimp, sausage, lobster tails and more. They will also provide the family with box lunches to take to the beach. Pigmans BBQ, located in Kill Devil Hills, will be preparing the family a southern NC BBQ spread with ribs, pork bbq, smoked chicken, cornbread and more.
To learn more about the Callaghan's story and watch as they are presented with a vacation of a lifetime, tune into the Rachael Ray Show set to air Wednesday, March 5th at 10 am EST on CBS. View show times here.
Since 1987, Resort Realty has been a leader in the vacation rental and real estate industry on the Outer Banks of North Carolina. With five OBX locations, Resort manages an inventory of over 500 vacation rentals homes from Corolla to South Nags Head. The real estate division of Resort Realty includes more than 50 knowledgeable real estate sales agents. For more information, visit the vacation rentals website: http://www.ResortRealty.com and for OBX real estate sales: http://www.ResortOuterBanks.com.