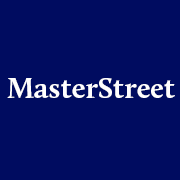 "By partnering with MasterStreet, we look forward to giving more technology professionals the opportunity to advance their Linux skills." - Mike Woster, COO at The Linux Foundation
New York, NY (PRWEB) March 06, 2014
MasterStreet (https://masterstreet.com) is pleased to announce a new partnership with The Linux Foundation that will make Linux Foundation training classes available to professionals through MasterStreet's free search engine and booking platform for business and technology classes and training programs. Upcoming Linux Foundation training classes are currently offered in a convenient instructor-led, live-online virtual format.
The Linux Foundation offers both individual professionals and teams a variety of training options to help meet the increasing industry demand for developers and systems administrators with Linux expertise. Linux courses are vendor-neutral and are created in collaboration between the actual leaders of the Linux development community and the company that employs Linux founder Linus Torvalds. The Linux Foundation is also an experienced provider of on-site, private training classes for companies and teams, which can be requested through MasterStreet.
"With the ever increasing ubiquity of Linux in both the server and embedded markets, the demand for Linux talent is at an all time high. The Linux Foundation's introductory and advanced training courses provide developers and system administrators with the opportunity to capitalize on the talent gap," said Mike Woster, chief operating officer at The Linux Foundation. "By partnering with MasterStreet, we look forward to giving more technology professionals the opportunity to advance their Linux skills."
"MasterStreet is proud to partner with The Linux Foundation, a leader in advancing Linux and collaborative development and a respected provider of hands-on, practical Linux training," said MasterStreet CEO Thomas Lehrman. "If the high performance of Linux is critical to your business, Linux Foundation's convenient live-online classes, created by leading contributors to the Linux development community, provide a valuable and convenient skill development opportunity for technology professionals and teams."
The following classes, taught by Linux Foundation's experienced instructors, are currently available:
● Embedded Linux Development
● Developing Applications for Linux
● Openstack Cloud Architecture and Deployment
● High Availability Linux Architecture
● Introduction to Linux
About MasterStreet
MasterStreet is a free search engine and booking platform for technology and business classes and training programs. MasterStreet's search engine contains more than 5000+ classes, programs, and conferences from top universities, training organizations, and conference providers that address key skill needs in Engineering, IT, Design, Marketing, Strategy, Finance, Operations, and more. MasterStreet helps partners reach leading entrepreneurs, executives, and their teams while providing useful data and analytics reports. For more information, visit http://www.masterstreet.com.