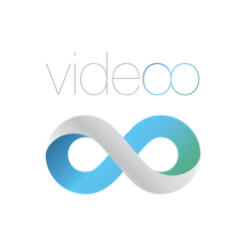 Miami, Florida (PRWEB) March 05, 2014
An innovative partnership between the Marley family and Videoo.com (pronounced vidē-ōh) that launched during Bob Marley Week (Feb 2-8, 2014) demonstrated the crowd-sourced creation of timeless content to forever honor Bob Marley's life, love and legend.
The story of our time lives in music, art, film, and the world around us. These channels support social storytelling that documents our place in time for humanity to infinitely treasure.
Bob Marley fans from over 62 countries created the first socially sourced video that together tells the story of how Bob Marley impacted their lives. Fans, musicians, artists and celebrities like Pauly Shore, came together during ONE week, as ONE world, to share in ONE LOVE by recording or uploading short form videos to - http://www.videoo.com/h/BobMarleyWeek. Videoo's proprietary technology automatically compiled individual video clips into one single social video compilation for #BobMarleyWeek.
"The support from the fans for the #BobMarleyWeek initiative was overwhelming," said Tuff Gong Worldwide. "Hundreds of videos came tumbling in almost immediately, and the messages within them served to show just how amazing Bob's fan base is, and how appreciative we all are of the gift to the world that was his music and legacy. Bob never put a great deal of importance on birthdays, but we truly believe the final product that came out of this would have made him proud. His light will shine on into eternity, and his fans will always be there to make sure of it."
The social video movement upsurge continues as people from over 177 countries watched these videos on Videoo.com. And, on the Bob Marley official Facebook page, 28,960 have already liked and approximately 3,518 people have shared the Videoo highlight compilation for #BobMarleyWeek showcasing the tribute video compilation.
"We are thrilled to celebrate and honor Bob Marley by helping unite 'One World' in 'One Love' with 'One Videoo,'" said Heidi Finn Roberts, Chief Product Officer of Videoo. "Bob Marley's vision of 'one world, one love' is a dream that inspired many… including us at Videoo, which is why our team is so excited this is the first use-case with our technology. It demonstrated how fast and easy the world could unite in mass collaboration to do something extraordinary. This time it was to honor the legend (Bob Marley), but in the future Videoo can power infinite possibilities as we help to evolve social video from 'me to 'we.'"
This Videoo is now available on YouTube and serves as a true testament of Bob's vision manifested "One World. One Love" at - http://www.youtube.com/watch?v=cojSBiAiRZg.
About Videoo
Videoo is an app that connects social videos through hashtags and automatically creates collaborative stories. Watch, add and vote on individual clips to push the best content to the top. Videoo was created by artists and innovators to give people editorial control over the story of our time. By encouraging mass-collaboration, we evolve the art of storytelling, changing the social conversation from "me" to "we." Join the movement @ http://www.videoo.com.