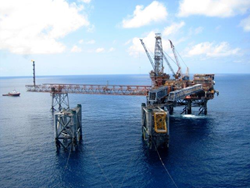 A larger skilled migration program will be necessary to manage the current situation and to assist in smoothing the path to future growth.
London, United KIngdom (PRWEB UK) 4 March 2014
Britain has always been a strong source of skilled migrants for companies 'Down Under', but today the need for overseas workers is reaching a peak. With more than 60% of its business accounted for by Australia and New Zealand, world mover Anglo Pacific is urging candidates to seize the moment.
Jason Diggs, Sales Director for Anglo Pacific, explains, "Although requirements for Christchurch's rebuild are well documented, skill shortages are becoming widespread across Australia and New Zealand. Both nations are moving into more positive economic climates, both are experiencing construction booms, and both are struggling to fill key skilled positions with home-grown talent alone. Currently 60% of our export business goes to these two nations – I suspect that figure will rise as 2014 unfolds."
In December, a top Australian business lobby group urged the federal government to immediately up its migrant intake from 190,000 for 2013/14 to 220,000 for 2014/15 to cover growing skill shortages. Chief Executive for The Australian Industry Group (Ai Group) Innes Willox, said, "While upskilling our current workforce remains a priority, a larger skilled migration program will be necessary to manage the current situation and to assist in smoothing the path to future growth."
Innes defended the need for more trained migrants citing Australia's low rates of unemployment and natural population growth, the effects of an ageing workforce (17% of Australian employees are over 55) and obvious skill shortages in mining, engineering, infrastructure and health. With the property market also experiencing a significant upturn (the number of building approvals jumped 15.7% in 2013 - HIA), further shortages will emerge in residential and commercial construction as 2014 progresses. In a survey carried out by Ai Group, almost 68% of responders in the construction sector reported difficulty in hiring skilled labour in the six months to September 2013.
The same fate awaits the engineering sector as a lack of major projects in the last 12 months has seen senior specialists either retire or seek work overseas. As Australia moves into a more positive climate in 2014, engineering skills gaps are appearing – particularly in oil and gas, rail projects, and mining.
The Australian Workforce and Productivity Agency agrees and predicts that Australia will need 2.8m workers with 'higher-skilled qualifications' by 2025. To source these from native population, the number of Australians leaving education with higher skills would have to increase by 3% every year until 2025. A tall order, unless it's supplemented by an enlarged skilled migrant programme.
Anglo Pacific's Jason continues, "Skilled workers, from the UK in particular, are preferred by Australia for their economic contribution. Scott Morrison, Australia's Minister for Immigration, said in January that skilled workers "have the lowest rate of unemployment and the strongest English skills - key drivers of successful integration into society". Those keen to start a new life in Australia, taking advantage of the weather, high standards of living and improved employment prospects, should certainly consider furthering their visa applications and strike while the iron is hot."
Dani Malone, Communications and Media Manager for The Migration Institute of Australia, close partner of Anglo Pacific, agrees, "It's an exciting time to migrate to Australia. A new Government has been at the helm since September 2013 and is actively encouraging and supporting the migration of skilled individuals and families to the land down under. Of the 190,000 places allocated, the vast majority, 128,550, are reserved for skilled migrants and there are a further 60,885 places for family migrants who are sponsored by family members already in Australia."
Two thousand kilometres east in New Zealand, a major property and construction boom is underway and thousands of Brits are expected to capitalise and fill the skills shortage gaps. It's the biggest construction boom in 40 years with Auckland at the epicentre - the National Construction Pipeline expects a 150% increase in housing demand in this city alone over the next five years. As New Zealand's population increases, long term skills shortages are also evident in areas such as health and social services, engineering and education.
June Ranson, Vice Chairman of the New Zealand Association of Migration and Investment (NZAMI), says, "It is not only the 100,000 homes that need rebuilding in Christchurch but there's also an immediate need for 30,000 in Auckland as there hasn't been sufficient houses built there since 2008. The demand is fuelled by population growth as a number of New Zealanders have moved back home following the financial crisis. Every skill associated with construction is on the shortages list."
"New Zealand is scheduled to have a sustained economic growth of 3% plus over the next few years", continues June. "This is due mainly to the insurance money scheduled to be spent in the Christchurch rebuild which will ramp up from this year onwards. The opportunities are definitely here in New Zealand from construction project managers to civil engineers, brick layers to carpenters and from stone masons to plasterers. Remember not all trades will qualify for residence; this depends on the qualifications and experience of the applicant. Interested parties should do their research and talk to approved Licensed Immigration Advisors or Immigration Lawyers."
Utilizing its vast network of contacts built over 35 years of trading, Anglo Pacific offers a dedicated job search service with applicants invited to register free of charge and without obligation via http://www.anglopacific.co.uk/jobs_abroad.htm. Completed registrations are forwarded to specialist recruiters within all the key disciplines.
Contact Anglo Pacific on 020 8965 1234, email info(at)anglopacific(dot)co.uk or visit http://www.anglopacific.co.uk | Facebook: https://www.facebook.com/AngloPacific | Twitter: https://twitter.com/AngloPacific
For further press information or photography please contact Sarah Drane
on 00 34 607 564 726 or email sarah(at)purplecakefactory(dot)com