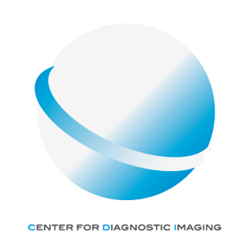 Miami, FL (PRWEB) March 04, 2014
The best way to treat any disease is to prevent it from occurring in the first place. This is the idea behind preventative medicine, which not only prevents disease, but prevents the costs that come with it. Diseases like hypothyroidism can cause serious health issues such as obesity and a higher risk for heart disease.
That is why CDI Miami, a medical imaging center located in Miami, Florida, announced today that they are introducing a new thyroid scanning procedure, aimed at diagnosing issues like hypo- and hyperthyroidism. With CDI Miami's range of insurance providers, almost anyone can be approved for a thyroid scan or other procedure. Using PET CT scans and other imaging techniques, CDI Miami can accurately, painlessly, and quickly assess a range of potential diseases that would not have been obvious without scanning.
The thyroid is an organ (detectable by an MRI scan) that regulates metabolism, along with the adrenal gland. Symptoms of hypothyroidism include lethargy, lack of energy, dry skin, feeling weak, depressed, and tired, memory problems, trouble thinking clearly, cold intolerance, and constipation. Another serious condition that can happen with the thyroid is hyperthyroidism, which is an overactive thyroid gland. Symptoms of this include moodiness and anxiety, shivers, excess sweating, excess bowel movement, weight loss, and hair loss.
Patients receiving a thyroid scan should come to the radiology center one day before for a preparation. Part of this process is not consuming any medication or caffeine. Patients also need to refrain from taking in any food containing iodine, including iodized salt. On the preliminary visit, patients will take a special pill that releases gamma energy from the thyroid, which is recorded by a special camera that maps the functions and structure of the entire thyroid organ.
The Center for Diagnostic Imaging of Miami has the highest standards for diagnoses of all kinds. Scans can not only determine what diseases might be affecting the body, it can also help doctors and radiology experts tell what prevention techniques or treatments are necessary. CDI Miami is also an advocate and pioneer of digital mammography, which is an incredibly useful medical diagnostic tool. X-ray is another innovative way that CDI Miami helps prevent disease. These can detect potentially disastrous health issues in bone and other tissue structures.
For in-depth kidney, pancreatic, or other soft tissue scans, CDI also offers MRCP scans, as well as PET scans, breast ultrasounds, CTA scans, and more.
CDI Miami can be reached at 1(800) 371-0002, or http://www.cdimiami.com/ and by appointment from Monday to Friday, 8AM to 5PM. Their address is 1380 NE Miami Gardens Drive, Suite 115, North Miami Beach, FL 33179.