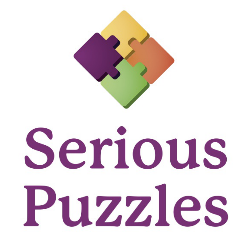 Delran, NJ (PRWEB) March 04, 2014
SeriousPuzzles.com has launched a redesigned website, introducing numerous improvements to an already easy-to-use interface.
Founded in 2002, SeriousPuzzles.com has become the leading online retailer of jigsaw puzzles, Rubik's cubes, puzzle rings, brain teasers, puzzle cubes, Sudoku books, games, toys, and more.
The new SeriousPuzzles.com simplifies navigation, browsing and purchasing, making it easier than ever to shop for over 5,000 puzzles, games, and toys from brands like Melissa and Doug, SunsOut, Ravensburger, Springbok, 4D Cityscape, Castorland, and New York Puzzle Company.
Improved features include:

Clearly organized headers and navigation bars for locating relevant categories and puzzles.
More products featured on each page for simplified browsing and scanning through themes and categories.
Bigger fonts and clearer colors for improved visibility.
Large buttons, increased spacing and clickable tiles for improved mobile and tablet browsing.
With these upgrades, SeriousPuzzles.com offers an enhanced online experience while maintaining the same high quality of customer service and extensive inventory of premium products that puzzle lovers have come to expect from the site.
"SeriousPuzzles.com has made its name by providing shoppers with the best selection of puzzles and brain teasers at competitive prices," stated Matthew Holmes, President and COO of Vertana Group LLC, SeriousPuzzles.com's parent company. "With this redesign, we show our commitment to our customers by making the site even easier to browse, whether on desktop or tablet."
About SeriousPuzzles.com
SeriousPuzzles.com is a specialized online retailer of puzzles, offering customers easy access to hard to find jigsaw puzzles, brain teasers, and puzzle boxes. Since 2002, SeriousPuzzles has leveraged a high quality product offering with excellent customer service and timely order fulfillment to gain a loyal following of enthusiastic puzzle lovers.