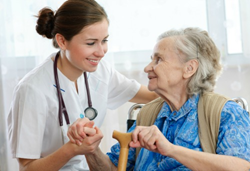 Fayetteville, GA (PRWEB) March 04, 2014
Synensis is celebrating National Patient Safety Awareness Week, an annual education and awareness campaign for health care safety led by the National Patient Safety Foundation (NPSF). The Journal of Patient Safety estimates that preventable medical errors kill between 220,000 and 400,000 patients a year, making errors the third-leading cause of death in America behind heart disease and cancer. It's the equivalent of at least two 747s crashing every day with no survivors.
"Synensis is proud to support National Patient Safety Awareness week and is fully committed to reducing patient harm and creating healthier organizations. In our work with diverse care providers around the world, we have discovered that the key to reducing preventable harm is for organizations to focus on 6 factors: safety culture, exemplary leadership, outstanding teamwork and communication within and across units, robust formal and informal learning systems, approaches to implementation based on evidence based best practices, and most importantly, engaging patients as partners in their care. When organizations excel in these six dimensions, something remarkable happens. Preventable harm begins to approach zero. It's within our power to put to an end the kinds of tragic numbers that have consistently been reported over the past fifteen years industrywide. Simply put, healthier organizations produce healthier outcomes and ultimately, healthier patients," states Stephen Powell, Synensis Chief Executive Officer.
"To help organizations assess where they stand on these dimensions, we recently developed a survey to assist healthcare leaders to diagnose the current state of health of their organization. We have made it available for free on our website, and it only takes a few minutes to complete. It can also be taken by an organization's entire leadership team to better assess gaps in perception and performance. We call it the healthy organization performance evaluation, or HOPE for short. It's a great first step on the journey to zero preventable harm," said Powell.
To take the survey, simply follow this link to our website: http://synensishealth.com/vitality-assessment/.
For more information on Patient Safety Awareness week, visit http://www.npsf.org.
About Synensis:
At Synensis, we believe that by creating healthier organizations, we can improve the quality of healthcare around the world, helping save thousands of lives each year. High functioning and knowledgeable leaders and teams are at the heart of a healthy organization. That's where we start, providing the tools, knowledge, coaching, and training to heighten the interpersonal effectiveness of every member of the clinical and non-clinical teams.
By helping healthcare systems with structure and direction, we position them to be leaders for this new era in healthcare delivery. We are advocates for this transformation in healthcare – because we know that healthier organizations produce healthier outcomes and ultimately, healthier patients.
Media Contact:
Richard Stone, MS Chief Innovation Officer Phone: (678) 369-6317 • Email: rstone(at)synensishealth(dot)com • Web: http://www.synensishealth.com