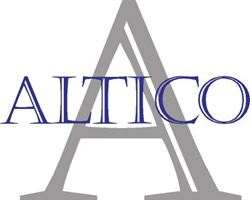 Paradigm and Altico share a dedication to client satisfaction and a culture that supports excellence.
Marlborough, MA (PRWEB) March 05, 2014
Altico Advisors (http://www.AlticoAdvisors.com) has long had a small client base in the NYC metro area. Now, with the acquisition of Paradigm Business Solutions, that base has tripled and Altico's share of the Microsoft Dynamics GP and Microsoft Dynamics CRM market in the Northeast has grown by almost 10%. Founded in 1998, Paradigm Business Solutions was a provider of Microsoft ERP, CRM and SharePoint software systems, serving clients in New York, New Jersey and Connecticut.
"This is an exciting acquisition for Altico Advisors," explains Mike Kean, Altico President. "The New York City metro area is rife with opportunities and we now have a base of operations in Hauppauge, NY and the talent to pursue those opportunities. Paradigm and Altico share a dedication to client satisfaction and a culture that supports excellence."
Paradigm Business Solutions focused its Microsoft Dynamics GP business on the wholesale distribution market, with additional and extensive expertise in project accounting, software development, and integration services. It was Paradigm's mission to help clients maximize their existing software, modify it as necessary to best fit each client's business model, and develop custom solutions on the .NET platform when required.
According to Paul Roth, Founder and President of Paradigm, "Joining forces with Altico Advisors made perfect sense for my business and my clients. My clients now benefit from immediate access to Altico's support team and a larger consulting staff. I'm happy to say that the transition has been smooth and flawless."
As part of the agreement, Roth will continue to work as a Senior Consultant for Altico Advisors, aiding in the transition and serving both former Paradigm customers as well as Altico clients, especially those in New York and New Jersey.
Established in 2005, Altico Advisors has experienced double digit growth year over year. Altico is recognized as a premier Microsoft Dynamics partner in the Northeast and beyond. In 2013 Altico Advisors was the Microsoft Dynamics East Region Volume Partner of the Year and a member of the Microsoft President's Club.
About Altico Advisors
Headquartered in Massachusetts, Altico Advisors implements and supports business, financial, and customer management software solutions for mid-market enterprises, primarily throughout New England. In addition, Altico provides a wide variety of integration, consulting and advisory services, such as outsourced financial services, business and IT strategy alignment, software selection, and business analytics. Altico Advisors is a NetSuite Solution Provider and a Microsoft Gold Partner. Connect with Altico Advisors on our Web site at http://www.AlticoAdvisors.com and on our blog at http://www.alticoadvisors.com/blog.aspx.