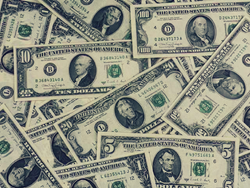 San Jose, California (PRWEB) March 04, 2014
England Van Lines, a reputable moving company located in sunny Southern California that provides commercial and residential moving services nationwide, is pleased to announce that they will be releasing a mover's guide to reducing average moving expenses. The guide will be available for all visitors on their website, and is intended to provide expert advice on how families seeking relocation can avoid many common expense increases by utilizing a few cost reduction tips.
A Moving Authority guide on Domestic Transfers and Relocation – advised that the average cost of moving a family, as of 2012 statistics, could exceed $12,000. The same report also reflected that corporate relocation of new hires feeds the booming moving industry, accounting for approximately $9.6 billion in revenue each year. Since 2002, according to the report, average moving expenses have increased by nearly $3,000—representing more than a 25 percent hike in cost.
"When you view the Moving Authority report on average moving expenses, it's rather shocking to think that the cost of moving has ballooned by more than 25 percent," said company spokesperson, William Alexander. "This drastic increase in cost is barely even in par with inflation and is mostly representative of the increase in fuel prices, something that has skyrocketed in recent years, causing moving lines to have to adjust their prices to cover added expenses on fuel. With our fleet of modern, bio-diesel powered class 4-8 haulers—we are able to reduce our fuel costs and carbon footprint, also enabling us to offer our customers a lower flat rate shipping estimate than other companies."
About
England Van Lines is a respected and fully transparent moving company that's headquartered in Southern California. The company provides local, state, national and international commercial and residential moving services as well as packing and crating, fine art shipping and piano moving services. In recent news, the company has announced the release of a free online guide – available at their website – that offers timeless tips on how to reduce average moving expenses.
You can learn more about their services by visiting England Van Lines online.
You can read the free guide offered by England Van Lines by visiting this link: "Reducing Average Moving Expenses | A Complete Guide to Follow."
Press Contact:
William Alexander
England Van Lines
888-485-2201