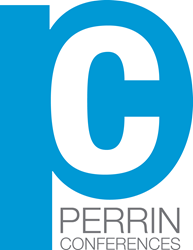 "All of the panels and speakers were engaging. Seeing so many people stay to the end of the seminar is a sure sign that the audience felt that the program was very worthwhile." Faith R. Greenfield, Campbell Foods Group
Berwyn, PA (PRWEB) March 05, 2014
Leading food & beverage companies and prominent consumer litigation experts address the challenges facing the food & beverage industries in complex consumer litigations at Perrin Conferences' one day conference on April 8, 2014 in Chicago.
In addition to featuring in-house counsel from the leading Food & Beverage Companies, The Challenges Facing the Food & Beverage Industries in Complex Consumer Litigations Conference will include the country's top Consumer Litigation attorneys presenting their perspectives on a variety of hot topics including emerging trends such as the role of third parties in Food Litigation Wars, and how trade associations affect the industry overall while promoting the interests of their members.
All Food & Beverage in-house counsel and both plaintiff and defense firms will want to attend this highly informative conference to become educated on the latest Consumer Fraud cases and gain insight on emerging trends in Food Litigation.
The Challenges Facing the Food & Beverage Industries in Complex Consumer Litigations Conference, chaired by Faith R. Greenfield, Esq., Vice President-Legal, Campbell Foods Company and Ronald J. Levine, Esq., Herrick, Feinstein LLP, will be held at the prestigious Ritz-Carlton, Chicago, A Four Seasons Hotel.
In addition to covering national updates on the latest in Food Litigation, the conference will cover topics including:

Legislation and Rulemaking of Food and Beverages
Settlements: Cutting Edge Developments on Negotiations
In-House Counsel Wish List for Good Partnerships with Outside Counsel
The Future Impact of the Media on the Food Industry
Views from the Bench: Are regulators or the Judiciary the solution for current industry challenges?
For a more detailed agenda information and to register, please visit http://www.PerrinConferences.com
About Perrin Conferences
As the leading national provider of joint plaintiff/defendant litigation conferences, Perrin Conferences offers comprehensive and specialized continuing legal education (CE/CLE) in an atmosphere of learning, networking and sharing. The company's conferences attract influential leaders and foremost talent in the legal industry to discuss current topics in litigation through mock trials, presentations and webinars, setting the standard in professional litigation education and networking.
Contact:
Martin Nee
Perrin Conferences
T. 617-670-8425
M. 617-548-4373
mnee(at)perrinconferences(dot)com
http://www.perrinconferences.com