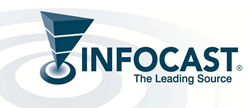 The series will provide a forum for industry experts to dig into the issues and brainstorm solutions for optimal water management in mining operations.
Vancouver, BC (PRWEB) March 04, 2014
Infocast, a leading business intelligence and networking events producer in the water and mining industries, is excited to announce the next version of its Water Management for Mining Tutorial, scheduled for May 14-15 at the Pan Pacific Vancouver Hotel in Vancouver, BC.
As Federal and Provincial environmental rules and regulations governing the use of water in mining tightens, the use, treatment, recycling and disposal of water is becoming a bigger issue than ever for mining companies – one that requires extensive thought, planning, and execution of strategies to address these challenges. Meanwhile, mining companies are also struggling with weaker commodity prices and a recent "down cycle", forcing the industry to look to new ways of cutting costs and optimizing its processes. As a result of these challenges, forward-looking mining operations are turning their focus to sustainable water management strategies in order to stay ahead of the competition and to ensure efficiency, cost savings, and regulatory compliance.
Infocast's Water Management for Mining Series - Vancouver tutorial will provide a forum for mining, field service and water technology companies to meet with engineers, infrastructure specialists, consultants and regulatory experts to dig into the issues and brainstorm solutions for optimal water management in mining operations. In addition, Infocast's special 1-day Mine Closure Planning & Implementation Briefing precedes the Tutorial. Attend to gain the information and tools needed to design and implement a successful mine closure plan that will satisfy regulators and shareholders alike.
Hear from Miners, EPCs, Water & Regulatory experts from Agnico Eagle Mines, Alexco Environmental Group, Arcadis SENES Canada, Cardno Entrix, CH2M HILL, Dentons, Golder Associates, Hatch, Integrated Sustainability Consultants, Miller Thomson LLP, MWH Global, Norwest Corporation, St. Cloud Mining Company, Stewart Environmental Consultants, and more!
To join the event as a speaker or a sponsor, please contact Nick Eustrom at NickE(at)infocastevents(dot)com. For more information or to register, visit the event website at infocastinc.com/mining-vancouver or contact Infocast at 778-329-7468.
About Infocast
For over 25 years, Infocast has produced the highest quality events, tailored to the needs of the industries we serve. We intensively research the marketplace, pulling from an extensive network of experts to give you the information and connections to succeed.