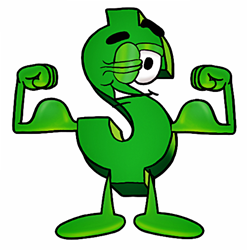 Los Angeles, California (PRWEB) March 04, 2014
24/7 Van Lines has consistently maintained a stellar rating from its customer and employee evaluations, so it comes as no surprise that the company was named the cheapest moving service in the region.
Mark Tanning, a district manager for 24/7 Van Lines, credited recent changes within the company for the large price reductions. "Employees were recently aptitude tested in order to ensure that they were in the proper positions according to skills and experience. In this way, we were able to shift personnel into positions that resulted in more efficient business processes throughout the company while simultaneously awarding many veterans well-deserved promotions."
Tanning also acknowledged that new hires will undergo the same aptitude testing in the foreseeable future, and company executives expect this to remain a permanent part of the recently implemented business processes. In addition, employees will undergo new training regimens designed to ensure they follow company expectations more systematically. For those employees who were not shifted into new positions, a set of company-wide performance evaluations will help local managers decide on which training measures to assign.
The state requires equipment be regularly maintained in order to increase safety and reduce the number of accidents on the road and off. 24/7 Van Lines have exceeded the code set by state officials by inspecting equipment at smaller intervals, which Donaldson suggested was the reason behind their recently acquiring the title of cheapest moving service. "It's no coincidence that regularly updated and maintained equipment means fewer accidents and smaller time delays. Fewer accidents and time delays means the company can afford to reduce its prices. Competitors are having trouble keeping up with our momentum."
Several technological upgrades have also been made, and some equipment has been swapped out for more current models. New GPS and better cooling systems have been installed. Rigs have also been outfitted with more fuel-efficient engines in order to stay on the road for longer periods of time. More upgrades are probably on the way, because 24/7 Van Lines have been funneling money into research for more fuel-efficient transportation and enhanced training for their workforce.
Free, no obligation quotes can be found by visiting 24/7 Van Lines online, along with additional details about the company and how it provides for its customers. Regardless of price, it has been frequently rated high for professionalism and its efficiency with difficult, multifaceted moves. Looking for commercial, office, or long-distance movers has never been easier due to the company's control over every aspect of the relocation process. Don't forget to check the regularly updated blog for news and tips on how to make the most of your move.