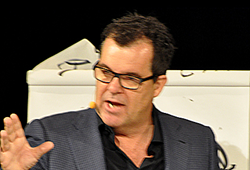 At the end of the day, affordability is in the terms and not the price.
(PRWEB) March 04, 2014
House prices in London will rise another 7 per cent this year, and industry analysts are afraid that the disproportionate price hike at the capital would further lock aspiring home owners out of the market, (Firstrungnow.com reported on 27 February 2014).
The conclusion came from compiled data saying that limited supply of housing and strong demand from foreign investors is affecting property prices in London.
"Houses for sale in the capital have traditionally been more expensive than those in the countryside, and with the current rate of growth for property prices in London, it is putting a lot of people at risk of not being able to own their own home. It has gotten so unaffordable for regular folks to buy property in the past few months," said Rick Otton, the man who introduced creative seller finance strategies to the U.K.
"In addition, high prices are preventing local investors from growing their property portfolio. At the moment, the regular asking price for a house in London is at £514,704 which is simply too high for majority of the population," he added.
Mr. Otton then shared, despite the rising house prices in the UK, there is still a creative solution that can help anyone buy a house without going to the bank to apply for new mortgages or save for a few years just to come up with enough deposit money.
"The secret to buying houses for sale during a boom is through seller finance – a system where people buy and sell property using flexible payment terms. A good example I like using is buying a flat screen TV in an electronics shop. When you buy with straight cash, you get a discount. Despite that, people rarely pay the full price to get the discount. That's because paying in instalments is far more convenient. After all, how many people can cough up a large amount of cash right now? The same principle applies with houses. Rather than come up with all the money now (via bank loan and paying the deposit), a buyer can negotiate with the seller to pay in increments. This makes it easier for the buyer to get into the property. In return, the seller gets to sell the property at the price he wants. This is just one example. There are so many other ways to apply seller finance to suit different situations. At the end of the day, affordability is in the terms and not the price," he revealed.
Visit http://rickotton.co.uk/conference/ today to register for his upcoming 3-day Bootcamp in Maidenhead on 21- 23 March 2014 where you can learn more tips on how to grow your property portfolio successfully.
About Rick Otton
Rick Otton is a property investment professional who, over the last 23 years, has introduced innovative real estate strategies to the UK, Australian and the United States. His creative 'low-risk, high-reward' approach to buying and selling houses is exemplified in his own business, We Buy Houses.
This year marks the 10 year anniversary of Mr Otton introducing his strategies to the UK, and the 5 year anniversary of his innovative 'Buy A House For A Pound' process – one that attempted to be emulated by others. His constant process of strategy refinement, and adapting to the ever-changing real estate market, continues to place him at the forefront of property investment education.
In 2012 Rick Otton published his Australian book 'How To Buy A House For A Dollar' which was named in the list of Top 10 Most Popular Finance Titles for 2013. A UK version is on the drawing board for publication in 2014.
Mr Otton freely shares insights into his non-bank-loan strategies that have allowed everyday UK men and women to beat the rental cycle and have their own homes. He coaches others on how to build profitable businesses by facilitating transactions that focus on the needs of potential buyers and motivated sellers.
Access his free downloadable Power Property Profits Pack at RickOtton.co.uk, as are the details of early bird pricing for his next UK 3-day real estate training conference in March 2014. Phone enquiries in the UK are welcome on 0207 000 1027.