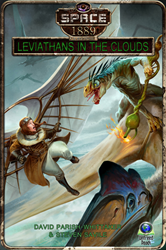 Hollywood, CA (PRWEB) March 03, 2014
David Parish-Whittaker of California announced the release of his story Leviathans in the Clouds, co-authored with novelist Steven Savile and is published by Untreed Reads. He's previously written tie-in fiction for the Rezolution miniatures ruleset by Aberrant Games. His short fiction has also appeared in "Every Day Fiction."
He is currently on the writing team for the upcoming videogame Dragon Assault by Symbiant Studios. He also writes videogame analysis and reviews for Geekosophy and Bag of Games.
When he's not writing, David works as a captain for a national airline. In previous incarnations, he has been a naval flight officer on the aircraft carrier based Viking jet, traffic watch pilot and aerobatic instructor. He is also a rated commercial glider pilot. In his off hours, he plays a replica medieval harp, mostly to cement his geek street cred.
His writing career started with the L. Ron Hubbard Writers of the Future contest, where his winning story, "A War Bird in the Belly of the Mouse," was published in the bestselling Science Fiction anthology series – L. Ron Hubbard Presents Writers of the Future Volume XXIV.
The Contest was initiated by L. Ron Hubbard in 1983 shortly after returning to the field of science fiction with his bestseller Battlefield Earth, and to date the contest has launched the careers of 12 New York Times bestselling authors.
To purchase book go to Untreed Reads and for more information on the contest, go to http://www.writersofthefuture.com.