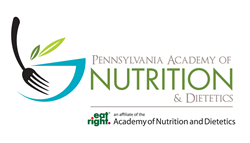 Enjoy the Taste of Eating Right!
Philadelphia, PA (PRWEB) March 07, 2014
Just two short months ago, many consumers vowed to better manage their weight by eating right and exercising; however, the road to living a healthy, active lifestyle is laden with curves and pitfalls. As a Registered Dietitian, Lisa Jones would like to help readers/viewers right their course and March into National Nutrition Month armed with the advice and tips they need most-- such as which foods and beverages to stock for a healthier fridge, freezer and pantry - and help keep themselves on track throughout the year.
National Nutrition Month is the perfect time to learn more about the importance of making informed food and beverage choices, developing sound eating habits and a creating a healthy lifestyle. This year, the Academy of Nutrition and Dietetics has chosen the theme "Enjoy the Taste of Eating Right," aimed at helping consumers make tasty choices from among the healthiest foods and beverages. Lisa can discuss in detail how to incorporate these easy, healthy choices into everyone's lives, and highlight some food and beverage "must-haves" for the fridge, freezer and pantry. Lisa is always available to provide simple, expert tips on how to create and maintain healthy eating habits, and enjoy a more nutritious and delicious diet. The more consumers know, the better their eating will be.
Lisa Ann Jones, MA, RDN, LDN, FAND is a Philadelphia based award-winning registered dietitian and nutrition communications consultant specializing in the use of healthy eating habits in order to look and feel good. Lisa is the Immediate Past President of the Pennsylvania Academy of Nutrition and Dietetics. All opinions expressed are her own.
Lisa can be reached at 267-474-9061or [email protected]
Best,
Lisa Jones