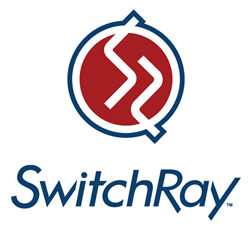 SwitchRay optimizes communication and builds a brighter future for the world to connect.
Mission Viejo, CA (PRWEB) March 04, 2014
SwitchRay, a leading vendor of telecommunications software, recently announced the latest release of their SR-S5000 VoIP service platform, V1.8 that adds the option of enhanced call center functionality and Hunt Group services.
The new release of SR-S5000 supports a powerful new call center feature that effectively "hunts" for an available operator to answer each incoming call, enabling rich queue and call-handling capabilities.
SR-S5000 also includes the option of enhanced call-recording features with the flexibility to view and listen to audio files via the web interface.
"Call Barge-In" was another added feature to better meet customer needs. This service allows for a third party, ie: a call center supervisor, to interrupt or "barge-in" an existing call between two other parties.
"These improved call center features significantly expand the service offering our retail VoIP customers can provide to their end users," commented Fathi Hakam, President, SwitchRay Inc. "By further enhancing our flagship VoIP platform in this way we expect to see a significant increase in our market interest. Our goal is to provide operators with the most effective tools available in order to deliver the highest-quality services to their subscribers."
About SwitchRay Inc.
SwitchRay Inc. delivers state-of-the-art communication service platforms to telecom carriers worldwide. Our mission is to provide products that are rich in functionality, scalable and highly reliable, allowing our customers to build successful businesses, while driving their profits up and the cost of operations down. With our keen attention to detail and unwavering commitment to exceptional customer service, we optimize communication and build a brighter future for the world to connect. For more information on our communications service platforms, visit us at http://www.switchray.com
For media inquiries, contact:
Dina Scaglione, Director Marketing & Sales Operations
949.910.9401