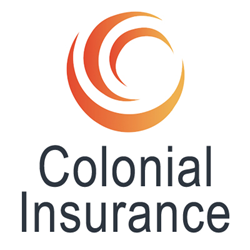 Our staff returns phone calls and emails the day we get them because this is what clients expect. We provide answers to your questions when you need them.
Norcross, GA (PRWEB) March 07, 2014
Today, Colonial Insurance launches a new web site: ColonialTruckingInsurance.com. This completely revamped web site offers simple navigation and user-friendly policy service options, and it more clearly demonstrates Colonial's commitment to be the trucking industry's premier insurance provider.
As of one the nation's largest independent trucking insurance agencies, Colonial Insurance specializes in serving the needs of the truck owner-operators and fleets. The agency represents more than 25 top-rated truck insurance providers and provides programs tailored to all common varieties of commercial trucking: long haul trucking insurance, dump truck insurance, dry van insurance, reefer truck insurance, and more.
The new web site features an instant quote option, allowing clients to compare coverage and premium options – or even to schedule a one-on-one complimentary insurance policy review. Colonial Insurance also provides valuable resources specifically targeted towards the trucking industry, including insurance advice tailored specifically for owner-operators and trucking fleets, guides to reduce insurance premiums, and streamlined online customer service options.
The web site also includes a mobile version developed in JQuery Mobile, bridging the desktop web site's streamlined customer service features and intuitive navigation to mobile devices. Unlike many mobile offerings which provide a stripped down version with less features, Colonial Insurance's mobile web site for the commercial trucking industry provides all of the essential features of the desktop site, enabling customers to manage their policy and file claims on-the-go.
Ted Balev, VP of Operations at Colonial, says, "Our staff returns phone calls and emails the day we get them because this is what clients expect. We provide answers to your questions when you need them." He also adds: "The fact that we represent more than 25 insurance carriers gives us the unique ability to offer our clients the best possible terms on their truckers insurance, whether they have one or one hundred trucks."
Established in 2008, Colonial Insurance operates as an independent insurance agency focused on trucking and transportation. Colonial prides itself on its unique consultative approach when it comes to providing risk management and insurance services to its trucking clients.
About Colonial Insurance:
Headquartered in Norcross, Georgia, Colonial Insurance provides primary liability, physical damage, cargo, occupational accident and general liability coverages in 40 states. Colonial is one of the nation's largest providers of commercial trucking insurance and offers insurance programs tailored to each niche of the commercial trucking industry, including dump trucks, hazmat haulers, container haulers, car carriers, and more.
Colonial Insurance works with a wide range of insurance carriers, and its specialty is providing affordable commercial trucking insurance with a personal touch. Colonial is proud to have provided sound advice and affordable trucking insurance policies to thousands of satisfied customers across the United States.