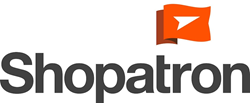 For several years, our partnership with Shopatron has enabled us to connect loyal Arctic Cat enthusiasts with our dealers. The new eBay store takes that functionality to a whole new level...
San Luis Obispo, CA (PRWEB) March 04, 2014
Just months after the launch of Arctic Cat's official eBay store, the renowned powersports brand is already seeing approximately 10% of its Shopatron powered U.S. sales coming from the new online sales channel implemented and fueled by the ship-from-store SaaS solution.
By tapping into 128 million active users worldwide on eBay Marketplaces and the millions of unique visitors to eBay Motors who are already searching the marketplace, Arctic Cat has supercharged its online sales this season by opening their eBay marketplace channel to U.S. customers.
Launched in September 2013, the official Arctic Cat eBay store allows its brand savvy consumers to shop on eBay, where they receive direct access to a range of official Arctic Cat gear and merchandise; the convenience, safety, and security of eBay; and the comfort of having local support from Arctic Cat's trusted fulfillment partners.
Utilizing in-store inventory to amplify online sales is nothing new to Arctic Cat, who first launched its Parts, Garments, and Accessories online store with Shopatron in June 2011, an initiative that transformed the Arctic Cat marketing site into a full-fledged eCommerce site and added fulfillment capabilities like in-store pickup and ship-from-store.
By effectively leveraging the physical store inventories of its retail partners, the brand has not only expedited shipping, broadened delivery options and made purchasing authentic Arctic Cat products easy for consumers, but has rewarded its official dealers who profit from fulfilling online orders without making an investment in their own internet store.
"For several years, our partnership with Shopatron has enabled us to connect loyal Arctic Cat enthusiasts with our dealers," said Rodney Larson, Senior Pricing Analyst at Arctic Cat. "The new eBay store takes that functionality to a whole new level, bridging the gap between our dealers and a marketplace that is seeing growth ahead of e-commerce growth."
In addition to governing pricing and product information and fighting the sale of gray-market goods, brands who launch an eBay store with Shopatron can expect to capture new audiences. Shopatron recently studied its eBay sellers and found that more than 90% of customers buying from brands on eBay.com had not purchased on the brand's site in the past two years. "EBay shoppers are a unique group of buyers, loyal to eBay, who are responding to our brands' shopping experiences on eBay.com," said Greg Squires, Shopatron's Vice President of Client Success. "Brands are looking for ways to capture new markets and gain new customers; our clients have been pleased with the outcome thus far."
The dealer-integrated sales channel also increases wholesale sales, as 67% of retailers increase spend with brands that send them sales through the patented, Shopatron Order Exchange.
Shopatron Marketplace opens the door for brands to take control of the customer experience on eBay. Through the Shopatron Order Exchange, brands can leverage retailers to fulfill orders from official branded eBay stores. The Shopatron Order Exchange allows manufacturers to pass online orders to their retail channel, giving partners a share of their eCommerce sales, and enabling advanced omni-channel fulfillment capabilities.
To learn more about Shopatron, visit http://www.shopatron.com.
About Arctic Cat
Arctic Cat Inc., based in Thief River Falls, Minnesota, designs, engineers, manufactures and markets snowmobiles, all-terrain vehicles (ATVs) and Side-by-Sides under the Arctic Cat brand name, as well as related parts, garments and accessories. The Company markets its products through a network of independent dealers located throughout the contiguous United States and Canada, and through distributors representing dealers in Alaska, Europe, the Middle East, Asia and other international markets. The Arctic Cat brand name is among the most widely recognized and respected names in the snowmobile, ATV and Side-by-Side industry.
About Shopatron
Shopatron is the world's leading provider of cloud-based, eCommerce order management solutions. Powered by our Shopatron Order Exchange, Shopatron Manufacturer allows branded manufacturers to seamlessly leverage the available inventory in every retail storefront and distribution center when fulfilling online orders. Shopatron makes it easy and affordable to deploy advanced capabilities like in-store pickup and ship-from-store, or a full turnkey eCommerce solution without major up-front costs. Shopatron enables over 1,000 manufacturers to unite their eCommerce programs with their physical retail channels, increasing sales, speeding inventory turns, and delivering a superior purchase experience to online shoppers.
About eBay Motors
As the number one site in automotive minutes and in automotive page views, eBay Motors enables dealers to reach eBay Marketplaces' 124 million users worldwide. eBay Motors also empowers dealers to reach customers in the way they want to shop, including via online and mobile. As of November 2013, 14,000 vehicles are sold each week through eBay mobile apps.
For additional information, please visit http://www.ebay.com/motors.