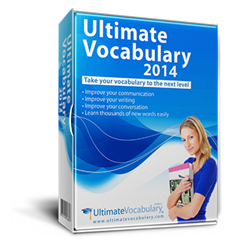 People who have vast resources of valuable knowledge are powerful and capable of staying ahead of the crowd.
New York City, NY (PRWEB) March 09, 2014
Knowledge is a necessary thing, whether that is self-knowledge, or general knowledge of the world, or specific knowledge on a certain subject. People who have vast resources of valuable knowledge are powerful and capable of staying ahead of the crowd. Rene Kondratzky from Vokabel.com shares his insights with the readers of eReflect's blog, discussing the concepts underlying epistemology (the structure and theory around knowledge) and how people can boost their self-development efforts by applying his epistemological tips.
The Vokabel.com founder proposes that people think of knowledge and memory recall in IT terms. Rene Kondratzky explains the RAM analogy, suggesting that, just like a computers' RAM, people too have a deep and immediately accessible memory. Learners of new language can use vocabulary tests, for instance, to ensure that their vocabulary can be immediately available when they need it later to have a conversation in that language. Consistent practice is what allows knowledge to remain in the instantly-accessible memory module, something that helps people avoid those moments when a word is on the tip of their tongue, but just not coming out right in speech.
Another valuable insight Rene Konkdratzky shares with the Ultimate Vocabulary™ blog readers is that empirical learning should be emphasized in daily vocabulary practice. Instead of first learning theory and then applying that knowledge, he suggests that learning by doing can have more impressive results for the learner.
After pointing out the practical limitations of this approach — not everything can be tested out, and people may be faced with limited time and resources — he focuses on the potential of inductive learning. In this practice, learners have to master a piece of knowledge and then attain such a mastery of that knowledge that they can readily apply it in solving new problems, often in unrelated disciplines.
Self-improvement can be a field where Rene Kondratzky's insights can be implemented. People can learn new skills or improve behavior and habits by following Hegel's epistemology, which is based on the combination of current knowledge with new input so as to create a better, more advanced new knowledge.
Lifelong learning should be a priority for everyone, but in the commotion of busy schedules and critical responsibilities, it's easy to postpone this critical self-improvement effort. Epistemological concepts and theories can help people master new skills, from reading faster to learning to code software. eReflect encourages people of all ages to discover the methods that allow them to enrich their knowledge and boost their skills.
***********
For more information on how you can benefit from Ultimate Vocabulary, please visit its official website, http://www.ultimatevocabulary.com.
About Ultimate Vocabulary™
Ultimate Vocabulary provides a proven and powerful platform, built to improve anyone's vocabulary.
The interactive self-improvement system provides more learning tools than any other program on the market, as well as more information on words.
The Ultimate Vocabulary software provides each and every user with a personal computer tutor. Providing a step-by-step guide to learning a powerful vocabulary, Ultimate Vocabulary is the learning tool everyone can benefit from.
Of course, the software is also backed by eReflect's iron-clad money back guarantee.