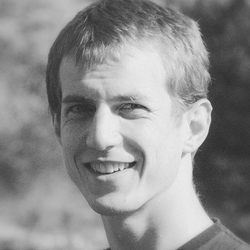 If you are a Peter Pan aficionado, then this is the book for you
San Diego, CA (PRWEB) March 04, 2014
Peter Pan is known to children everywhere, but the amazing true life story behind the legend of Peter Pan has never been told, until now. Author Christopher Mechling's new historical novel, Peter: The Untold True Story, introduces readers to the poignant tale of Peter the Wild Boy, whose lively, innocent soul made him famous in England more than a century before James Barrie wrote the story of Peter Pan. From now through March 16th, Goodreads.com is offering readers a chance to win 1 of 3 signed first edition hardcovers as part of the First Reads Program.
Peter: The Untold True Story is currently the #1 most popular book overall in the First Reads Program out of approximately 2,500 featured titles.
Reviewers on Goodreads say: "If you are a Peter Pan aficionado, then this is the book for you- Roxie." "I loved this book... I could not put this book down- Jenny." "A very sweet and heart-warming light read- Shibbi." "This is a wonderfully magical book. It makes you look at life in a different way and how you can still be a kid at heart. We are forced to grow old, but we don't have to grow up- Jillian." "Very uplifting and definitely a feel good read- Natalie." "I became emotionally attached to Peter throughout the book. I caught myself trying to find out the secrets of peter and about his past. The book will never leave me as it is so magical and recommend people to read it, the book will still be in your mind long after you've finished it!- Hollie"
Narrated by The Princess Caroline of Great Britain, the novel begins,
"All children grow up, all but one. His name is Peter and by now, all the civilized world has heard of him. He has captured the public imagination and become a legend, a subject for poets, philosophers and psychologists to write about, and for children to dream of. The children's tales might be lacking in some details, but on the whole they are more accurate than most other accounts, for children will always understand Peter intuitively, as I did when I first met him.
"I shall endeavor to tell you the true story of my friend Peter, because he cannot tell it to you himself. Afterward I hope you will love him and defend him as I have for the remainder of your days. Pass on to others a true account of the wild boy who would not grow up, who danced with kings and won the hearts of princesses. He defied logic and reason, lived and loved with an innocent heart, and found peace in the midst of a turbulent world."
Peter is an enchanting tale full of humor, love, and courage in the face of life's difficulties. It will make you laugh, cry, dream and remember what it means to be young. Readers can preview an excerpt and enter to win a free signed hardcover at Goodreads.com. Books are available for sale in hardcover for $29.99 through Barnes and Noble, Amazon, and the author's website. It is also available for $9.99 as an e-book through the Apple iBookstore, Amazon Kindle, and Barnes & Noble Nook.