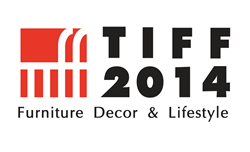 A great opportunity to expand your business in one of the fastest growing and emerging regions of the world with a population of 600 million.
(PRWEB) March 04, 2014
The Department of International Trade Promotion (DITP), the Ministry of Commerce, has once again joined partnership with the Thai Furniture Industries Association (TFA) and the Thai Furniture Industry Club (TFIC) of the Federation of Thai Industries (FTI) in organizing Thailand's grandest furniture fair of the year and one of the most foremost in Asia in terms of design and creativity – the Thailand International Furniture Fair 2014 or TIFF 2014. If you are a designer, an architect, a furniture entrepreneur, an executive in charge of furniture purchasing for real estate projects, hotels and resorts, this is an event you don't want to miss.
The event will feature over 200 top furniture makers from Thailand and overseas, and the Small Order OK (SOOK) policy will be in place to welcome buyers with specific needs and with small orders. With the SOOK policy, you can make your niche orders with specialized requirements, and of course, in small orders the way you need them. This policy has proven to be popular among niche market customers such as boutique hotels or resorts, as well as, contract projects.
TIFF 2014 will be held from March 12th-16th, 2014, on a grand venue of over 30,000 sq.m. at IMPACT Muang Thong Thani. During the first three days (Trade Days), March 12th-14th, the event will be open from 10.00 to 18.00, while during the last two days (Retail Days), March 15th-16th, the event will be open from 10.00 to 21.00.
In addition to a fascinating kaleidoscope of quality furniture items, visitors to TIFF 2014 will also marvel at the following highlights and more.

'T-Style Project' exhibition by world-renowned Japanese designer Toshiyuki Kita will feature various furniture items specially designed for the Japanese market. Selected furniture designs will be further developed into actual furniture products to be displayed at the 'Living & Design' exhibition in Osaka, Japan.
'Design Excellence Award'. This exhibition showcases award-winning creative design pieces by Thai designers which have previously won the prestigious 'DEmark 2013' contest.The contest is held with the belief that good design can significantly add value to products, which then translates into growth in sales and increased competitiveness. This year, all furniture items are designed under the theme of 'Release Your Creativity' – which underlines the power of the new generation in helping to care for the environment.
The Upcycling project enhances the value of seemingly waste materials such as wood, glass, paper, plastic, fabric, thread, textile, leather, rubber, steel and aluminium. By imparting innovative ideas and clever designs these materials become creative products in their own right. Waste in general is reduced in the process, as well as energy is saved. This paves the way to a future of lower carbon emissions and a more sustainable society.
Thailand Trust Mark is a guarantee of trustworthy origin and quality. Furniture manufacturers having attained this symbol of credibility are regarded to have high quality standards and high values towards the issues of environmental and social responsibility.
SMEs New Wave Furniture Exporters 2014 is a program designed specifically to highlight furniture products of over 40 small-to-medium-sized furniture businesses. These operators all possess great potential but have never exported their products to overseas markets before.
The Educational Institution Furniture Design Exhibition offers a platform for budding young designers, presenting furniture items designed by students from 10 institutions. It also provides an opportunity for these designs to enter the 'real market'.
The Design Plant project features distinctively designed items, as well as, work created through collaboration between designers and furniture businesses.
TIFF 2014
Thailand International Furniture Fair 2014 - 18th
Fact Sheet
Date & Time : March 12 – 16, 2014
Trade days: March 12 – 14, 2014 (10.00 – 18.00 hrs.)
Public days: March 15 – 16, 2014 (10.00 – 21.00 hrs.)
Venue : Challenger 2-3, IMPACT Muang Thong Thani, Bangkok, Thailand
Space : 30,000 square meter
Special Events : Showcase; T-Style in Thailand, Demark (The Best Thai Design Award), Upcycling : Value Creation with Design, Design Products from students , Business Matching, Seminar Series
Product Profile
: Furniture; Bedroom Furniture, Children's Furniture, Dining Tables & Chairs, Casual Furniture (Outdoor/Garden/Summer/Rattan, etc.), Living Room Furniture, Office Furniture, Upholstered Furniture Interior Furnishings & Accessories; Bathroom Furnishing, Kitchen Furnishing, Carpets, Flooring, Lighting, Home Décor, Built-in parts of Interiors (Wallpapers, Stairs, Windows & Doors, Blinds etc.)Materials & Parts and Others
Visitor Profile :
Trade Days; Importers, Manufacturers, Trading Companies, Wholesalers, Retailers, Distributors, Contract Projects from USA, Canada, Europe, Middle East, ASEAN, etc.
Public Days; Trade Visitors, Local Retailers, Consumers, Foreign Tourists
Why TIFF :
An exhibition for all furniture products from local handmade to high-end design products of the best quality.
A major platform for leading furniture companies, producers, entrepreneurs, exporters, importers, designers and entrepreneurs of related business to showcase their latest collections and new ideas.
A great opportunity to expand your business in one of the fastest growing and emerging regions of the world with a population of 600 million.
To meet buyers, importers, designer, developer and owner of a furniture showroom from Japan, USA, EU, ASEAN, India, Middle East, Africa, Australia etc.
Free business matching by the Department of International Trade Promotion
Free advertising on http://www.thailandfurniturefair.com.
Organized By
: Department of International Trade Promotion, Ministry of Commerce
44/100 Nonthaburi 1 Rd., Bangkrasor, AmphurMuang, Nonthaburi 11000 Thailand
Tel. +66 2507 8363 Fax. +66 2547 4281, +66 2547 4266
Website : http://www.thailandfurniturefair.com, http://www.thaitradefair.com Email : tiff(at)ditp(dot)go(dot)th
Supporter :
Thai Furniture Industry Club, The Federation of Thai Industries
Tel. +662345 1269-70 Fax. +662345 1281-83
The Thai Furniture Industries Association
Tel. +99 2973 3411-2Fax. +66 2973 3413
Figure Data
Number of Exhibitors 167 companies/724 booths (2013) 200 companies/750 booths (2014 Expected)
Participating Countries: Thailand, Cambodia, Laos, Myanmar, Taiwan, Korea Thailand, Taiwan, Korea , ASEAN and Europe
Total Number of Visitors: 20,000, Trade days 4,500 and Public days 15,500.
Major Visiting Countries: Japan, China, USA, India, ASEAN, Europe Japan, USA, EU, ASEAN, India, Middle East, Africa, Australia