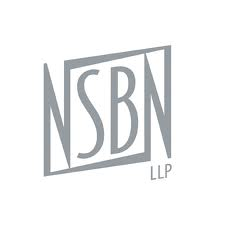 "The increased resources that result from this merger will benefit our clients and staff," says Kenneth A. Miles, CPA, Managing Partner of NSBN.
Los Angeles, Calafornia (PRWEB UK) 4 March 2014
Alliott Group Member NSBN LLP, CPAs & Business Consultants in Beverly Hills, CA (http://www.nsbn.com), is pleased to announce the merger with Zusman & Associates LLP of Ojai, California, as of January 1, 2014. The firm will operate as NSBN LLP.
Alan M. Zusman, CPA, and Pamela A. Zusman, CPA, have joined NSBN as Partners, and Didde Chastain, CPA, and Laura Schembri, EA, have joined NSBN as Managers. Zusman & Associates brings extensive experience serving the medical industry, healthcare providers and entrepreneurial businesses.
About NSBN LLP:
NSBN LLP is a full service CPA and business consulting firm that has been in practice in Beverly Hills, California, for 60 years. The firm has been ranked among the Top 200 CPA Firms nationwide, the Fastest Growing CPA Firms nationwide, the Top 25 CPA Firms in Los Angeles County and among the Top 10 Best Places to Work in Los Angeles. NSBN has 21 partners and total staff of approximately 80. NSBN has particular expertise in various industries, including real estate, affordable housing, escrow, nonprofit organizations, entrepreneurial businesses, entertainment, employee benefit plans, healthcare providers and high net worth individuals. For more information, please visit http://www.nsbn.com