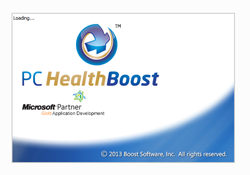 We want to help college students develop a lifelong relationship with their computer.
Boston, MA (PRWEB) March 05, 2014
Boost Software introduces the PC Health Boost Scholarship Award. This honor will provide two students who have a passion for technology with $1,000 toward their college education. The company plans to issue this award twice a year.
"We want to help college students develop a lifelong relationship with their computer," says CEO Amit Mehta. According to him, the main goal of providing this financial contribution will also help students enhance and develop relationships that will open up new career opportunities.
Students must already be enrolled at a post-secondary school in order to receive the scholarship fund. In order to win the award, they must write 750 to 1,000 words about how they have troubleshooted computer problems, used their computer to further their education, or any combination of this.
Boost Software also says scholarship entrants can write about how they would use a computer in their careers and personal lives.
Students expecting to enroll in college for the fall semester in 2014 must have their entry in by July 31st of this year. If they plan to enter school in spring of 2015, they must have their entry in by December 1, 2014. Instead of writing an essay, a student who wishes to enter this scholarship contest could instead submit a two-minute video.
When asked how the students who want to win the scholarship could increase their chances of winning, Boost Software's Public Relations Director Erin Walsh says, "Make sure you put your heart and soul into your entry. Make it as creative and as informative as possible."
Furthermore, Walsh says the scholarship will help students reduce the amount of student loans and credit cards they will have to use to pay for their education. Anyone who wants to learn more about this new PC Health Boost scholarship program can send a message to scholarships(at)boostsoftware(dot)com.
Boost Software, an award-winning company, created PC Health Boost to make it easier for people to keep their computers clean. This company is located in Boston, Massachusetts.