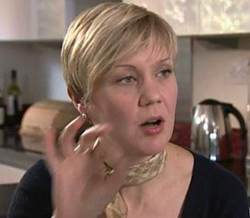 This course will help men over 45 manage their lives better and avoid any crises by minimizing their stress and maximizing their wellness. Thrive, don't just survive, is my motto!" says John Green
(PRWEB) March 11, 2014
The new 6 week online video course from Double Your Wellness is aimed at helping 40, 50 and 60-something men deal with areas of stress like money, health and motivation and features advice and guidance from six leading experts in the fields of nutrition, fitness, money and motivation and sex and relationships.
The Double Your Wellness training course includes a complete nutrition, energy and weight loss guide and is described as a "life skills and life transformation program" by Double Your Wellness founder, John Green, who developed the course based on his personal experiences of overcoming some of life's less pleasant experiences, like redundancy, tax debt, relationship issues.
John Green explains, "I felt as if I was just about ready to crack up with stress and health issues a few years ago, but I got my act together and now I'm back on top, literally, living in Switzerland (debt free and happy!). This video training program features advice from experts in the fields of fitness, nutrition, money & motivation, sex & relationships plus the knowledge and insights I gained from my experiences along the way. This course will help men over 45 manage their lives better and avoid any crises by minimizing their stress and maximizing their wellness. Thrive, don't just survive, is my motto!"
The course is comprised of 45 videos and supporting documents giving users the flexibility to complete it at their own pace on a PC, Mac, tablet or smartphone. The training program also includes an online interactive community of 40, 50 and 60-something men which offers peer group support and motivation.
Founder John Green explains why he considers the online community to be one of the most effective parts of the Double Your Wellness system, "We are all men over 45 so we share the same problems, frustrations and challenges. Some find the membership in this community a very useful addition to the video training itself."
As well as Fitness and Nutrition modules, the course also boasts a comprehensive Money & Achievement module to help users achieve more success with work/life balance and a Sex & Relationship module to help take the, sometimes huge, stress out of relationships.
Double Your Wellness is currently offering a free 30 day trial for a limited period. The trial includes access to all 45 videos for the 4 part, 6 week training program, as well as access to the online community.
About Double Your Wellness
Double Your Wellness (http://www.doubleyourwellness.com) is offering a 6 week online video course featuring advice on health, relationships and work/life balance from leading experts. The program has been specifically tailored to help men over 45, including Baby Boomers, overcome a range of common but often debilitating mid-life problems.