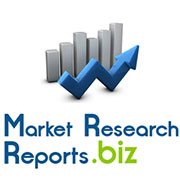 Licensed Sports Merchandise Market
(PRWEB) March 04, 2014
Sports licensing forms a significant portion of overall licensed merchandise market in North America. Sports licensing covers licensing of logos, symbols, names of varied sports organizations and team players. These items are owned by sports institutions which are known as licensors and they lease the rights to use their property to licensees in return of royalty. The growth in retail sales of licensed sports merchandise in 2012 was on account of two of its sub segments namely apparel and accessories.
Browse Full Report With TOC: http://www.marketresearchreports.biz/analysis-details/licensed-sports-merchandise-market-focus-on-north-america-2013-edition.
The two largest major leagues, NFL and MLB together represented almost half of share in North American sports licensing market. Sales of collegiate merchandise were driven by popularity of university/college level sport teams and also small & medium sized colleges entering into licensing. Preferred distribution channels for licensed sports merchandise include discounters, specialty stores and department stores. E-commerce is also coming up as a distribution channel for licensed products despite having a small share. BRIC nations (Brazil, Russia, India and China) are considered as a source of tremendous growth due to rapid increase in disposable income and increase in discretionary spending.
Key issues of the market include consolidation of power among licensors, declining retail shelf space, high entry barriers and intense competition. Some of the major retailers for licensed sports merchandise include G III Apparel Group Ltd, VF Imagewear, Knights Apparel Inc, Reebok and Nike.
TABLE OF CONTENT
1. Licensing Market - Introduction
2. Global Licensed Merchandise Market
2.1 Market Size
2.2 Geographical Segmentation
2.3 Product Wise Segmentation
To Get Download Full Report With TOC: http://www.marketresearchreports.biz/sample/sample/186870
3. The US and Canada Licensed Merchandise Market
3.1 Retail Sales
3.2 Market Categorization
4. Licensed Sports Merchandise Market in North America
4.1 Retail Sales
4.2 Product Categorization
4.3 Share by Professional Sports Leagues
4.4 Supply Chain
5. Average Royalty Rates
6. Market Dynamics
6.1 Market Trends
6.1.1 Decline in Length of Licensing Contract
6.1.2 Alternative Deal Structures
6.1.3 Proliferation of Digital-Origin Properties
6.2 Growth Drivers
6.2.1 Favorable Economic Growth
6.2.2 Opportunity in BRIC Countries
7. Competitive Landscape
8. Company Profiles
8.1 G III Apparel Group Ltd
8.1.1 Business Description
8.1.2 Financial Overview
8.1.3 Business Strategies
Expansion through Acquisitions
Add New Product Categories
8.2 VF Corporation (Imagewear Coalition)
To Read Complete Report With TOC: http://www.marketresearchreports.biz/analysis/186870
About us
MarketResearchReports.biz is the most comprehensive collection of market research reports. MarketResearchReports.Biz services are specially designed to save time and money for our clients. We are a one stop solution for all your research needs, our main offerings are syndicated research reports, custom research, subscription access and consulting services. We serve all sizes and types of companies spanning across various industries.
Contact
M/s Sheela
90 Sate Street, Suite 700
Albany, NY 12207
Tel: +1-518-618-1030
USA – Canada Toll Free: 866-997-4948
E: sales(at)marketresearchreports(dot)biz
Website: http://www.marketresearchreports.biz/
Blog: http://industry-research-reports.blogspot.com/