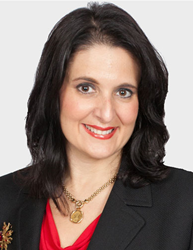 (PRWEB) March 04, 2014
Gina F. Rubel to Co-Present 'Leveraging Emotional Intelligence and Personality Traits in Legal Marketing Among Four Generations'
Date: Wed. April 2, 2014
Location: The Hilton Orlando Bonnet Creek, 14100 Bonnet Creek Resort Ln., Rush Street, Orlando, Fla.
Details: Gina F. Rubel, Esq., President and CEO of Furia Rubel Communications Inc., and Kim Huggins, CEO of K HR Solutions Inc., will co-present "Leveraging Emotional Intelligence and Personality Traits in Legal Marketing Among Four Generations." Attendees will gain a better understanding of the various communications styles and preferences of each generation and gain valuable tips to build more effective relationship and communications strategies to meet their law firms' marketing goals. The workshop will be part of the annual Legal Marketing Association (LMA) International Conference in Orlando, Fla., scheduled for April 2 - 4, 2014.
Gina founded Furia Rubel Communications in 2002, and has grown it over the years into an integrated marketing, web design and public relations agency. A legal marketing expert, social media enthusiast, attorney and author, Gina educates audiences nationwide on the implementation of integrated and measurable communication strategies to gain credibility, recognition and business. Gina has been named a Woman Lawyer of Distinction by The Legal Intelligencer, one of Pennsylvania's Best 50 Women in Business and a Philadelphia Business Journal Woman of Distinction. She maintains a blog at ThePRLawyer.com, is a regular contributor to The Legal Intelligencer and Avvo Lawyernomics, and occasionally blogs for The Huffington Post and National Law Review. You can follow her on Twitter at @ginarubel.
For more information, visit LMA Conference.
About Furia Rubel Communications, Inc.: The certified women-owned agency provides strategic planning, marketing, public relations, web design, and social media counsel to a wide array of professional clients, including law firms, technology companies, educational organizations, accounting and tax providers, nonprofits, municipalities, and more. The agency ranked among the 2013 National Law Journal's top three in legal marketing and branding, social media and crisis management and has been ranked #1 by The Legal Intelligencer every year since 2011. For more information, visit http://www.furiarubel.com, follow on Twitter at @FuriaRubel or subscribe to the ThePRLawyer.com blog.
Contact: Sarah Larson at sarah(at)furiarubel(dot)com or 215-340-0480