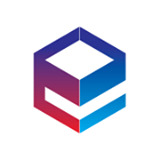 Indianapolis, IN (PRWEB) March 07, 2014
ECOTECH Solutions Group, a leading technology firm that provides a comprehensive array of IT-related services, has teamed up with AT&T to expand its cloud and managed service offering. The move means a larger U.S. footprint to help the company to deliver its growing portfolio of products.
"We're very excited about the possibilities for our company and our customers," says Mario Guerendo, President and CEO, ECOTECH Solutions Group. "We're proud to say that we can now deliver our managed services using the largest and most robust IP network in the nation."
The new Platinum Partner designation covers bandwidth, voice and data, meaning customers can access both Internet services and mobile 4G, LTE solutions for mobile devices. As a result, the company can now deliver hosted, private cloud access nationwide and offer data centre as-a-service across the country with robust remote support.
In addition to the above listed services, ECOTECH also offers infrastructure and outsourcing services, system integration and application management, which complements an array of virtualization, cloud computing and business continuity solutions.