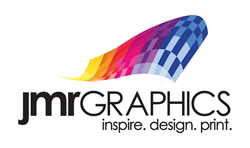 Central Islip, NY (PRWEB) March 08, 2014
JMR Graphics, a nationwide vehicle wraps manufacturer, comments on an article published by Reuters that discusses how EMI Free Car has come up with a car financing program that allows owners to get paid to by placing various company advertisements on their vehicles via vehicle wraps.
According to a February 21st article from Reuters titled "Car wraps lend colour to India's drab auto business," EMI Free Car, a financing firm, has created a car financing program that allows New Delhi car owners to make money while driving by placing vinyl ads on their cars. EMI Free Car will make up to 36 monthly payments for the vehicle on behalf of the buyer. In exchange, the car owner must drive at least 1,500 kilometers a month. This month, EMI Free Car has helped over 50 people in New Delhi purchase new cars. EMI Free Car is hoping to expand nationwide by March 2015.
TJ Panell, a representative from JMR Graphics, a nationwide vehicle wraps manufacturer, says, "It has become common to see people wrapping their personal cars with advertisements for extra money. It is a great trade off because the company receives brand exposure for a low cost and the person wrapping their vehicle receives monetary compensation, or in the case of EMI Free Car, a free car!"
JMR Graphics is an award winning Nationwide 3M Certified Manufacturer of Graphics for over a quarter of a century. We specialize in branding companies through Fleet Graphics, Vehicle Wraps, Architectural Wall Graphics, Promotional Window Clings, Floor Graphics, Event Signage and much more. We offer a variety of 3M Graphics Films, which are specially designed for most surfaces that require a changeable, short and long-term application. Our exceptional "Turn Key Service" is backed with a 3M MCS Warranty to give you peace of mind when you need optimum performance for the intended life of your graphics. With our state-of-the-art, cutting-edge facility we inspire our clients by providing creative design, custom-printed graphics and handle a network of nationwide installers. JMR Graphics provides expert capabilities and capacities needed to meet any graphic challenge.
#####