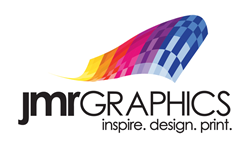 Central Islip, NY (PRWEB) March 12, 2014
JMR Graphics, a nationwide bus wraps manufacturer, responds to an article published by AdWeek applauding Ikea for maximizing their creativity in a limited space by adding an RGB billboard.
According to a February 25th article from AdWeek titled "Ikea's Amazing RGB Billboard Is of The One Coolest Ads It Has Ever Made," Ikea teamed up with the German ad agency Thjnk and I Made This production studio to create its new RGB billboard. Ikea was able to take 9square meters of billboard space and turn it into 25square meters with color optic illusions. The billboard contains three different colored headlines (cyan, magenta, and yellow). When dark outside, a red, green, and blue light shines on the billboard, showing one headline at a time. According to the article, the main idea that Ikea wanted to get across with this billboard is their constant space-saving message - making the most out of anything.
TJ Panell, a representative from JMR Graphics, a nationwide bus wraps manufacturer, says, "This advertisement from Ikea is not just eye-catching and interesting, but it also translates the sentiments of the brand, which include innovation and space optimization."
JMR Graphics is an award winning Nationwide 3M Certified Manufacturer of Graphics for over a quarter of a century. We specialize in branding companies through Fleet Graphics, Vehicle Wraps, Architectural Wall Graphics, Promotional Window Clings, Floor Graphics, Event Signage and much more. We offer a variety of 3M Graphics Films, which are specially designed for most surfaces that require a changeable, short and long-term application. Our exceptional "Turn Key Service" is backed with a 3M MCS Warranty to give you peace of mind when you need optimum performance for the intended life of your graphics. With our state-of-the-art, cutting-edge facility we inspire our clients by providing creative design, custom-printed graphics and handle a network of nationwide installers. JMR Graphics provides expert capabilities and capacities needed to meet any graphic challenge.