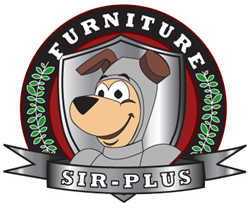 There is a false perception out there that to buy American you have to compromise on either quality or cost when the truth is that the best furniture at the best price points is manufactured right here at home
(PRWEB) March 06, 2014
Furniture Sir Plus, the retailer that brought you http://www.myfurnituresirplus.com has launched a campaign to help fuel the American manufacturing industry. This campaign aims to replace at least 75% of the foreign made products carried in its stores with American made products by April of 2014. Furniture Sir Plus CEO Phillip Trenk says he was prompted to launch this initiative after seeing the amount of the increase in foreign goods being marketed to consumers.
"A decade ago, imports made up less than a third of all-wood furniture sales in the U.S. They are now at about 55 percent. Last year about 75 percent of all furniture sold in the U.S. was produced overseas*." says Trenk. "There is a false perception out there that to buy American you have to compromise on either quality or cost when the truth is that the best furniture at the best price points is manufactured right here at home."
Furniture Sir Plus hopes to buck the trend of sending Jobs overseas, a trend that is harmful to the economy and is even harmful to those whose country the product is being shipped from. Factories in countries such as China and Malaysia frequently utilize both Child labor and pay that is way below the minimum their workers need for even basic living expenses.
"What people fail to realize is that when they buy from factories overseas they are many times not only harming Jobs at home but also harming the foreigners themselves," says Trenk. "Our new line of American Made products is sure to impress everyone with its price, quality, and durability, all while helping our economy grow and to leave a better country for our children! What could be better than that?"
To check out Furniture Sir Plus' "Made in America" line visit http://www.myfurnituresirplus.com. Or one of 3 showrooms located at:
5351 Lancaster Ave 19131 in West Philadelphia
6595 Roosevelt Blvd in NE Phila
155 Levittown Plaza Levittown Pa 19055
You can also email Furniture Sir Plus' CEO directly at ceo(at)myfurnituresirplus(dot)com.
*Source: http://www.nbcnews.com/id/11275859/